The Ivey MBA Admissions Team
As one of the top business schools in Canada, the recruitment process may seem daunting but we're here to help. From questions about GMAT requirements to finding out how to get a scholarship, we have answers for you. We're here to help, guide and provide advice as you continue to consider Ivey for your MBA experience.
Our admissions team works hard to connect with you personally to understand your needs, answer your questions and help you decide if the Ivey MBA is the right fit for you. It's a big decision but don't worry, we'll be there to journey with you through the decision-making process.
Here are a few things you can expect:
Guidance through the application process
Prompt responses to questions and concerns
Ongoing support and encouragement
Invitations to events, classes, and campus tours
Resources like podcasts, videos, and blogs
Availability to chat by phone, in person or online
Help to prepare for admissions interviews
Meet the Admissions Team
Aimee Froude Associate Director, MBA Recruiting and Admissions
Aimee graduated from Western University earning a Bachelor's degree in Sociology. Over her career, she has completed various certifications and courses in Leadership and Public Relations. In her time with Ivey, Aimee has worked in varying capacities of recruitment and admissions and also with the larger community in her over 20 years with Western University. She's held roles both in program and career management, but her passion is to support and advise students in their pre-MBA journey.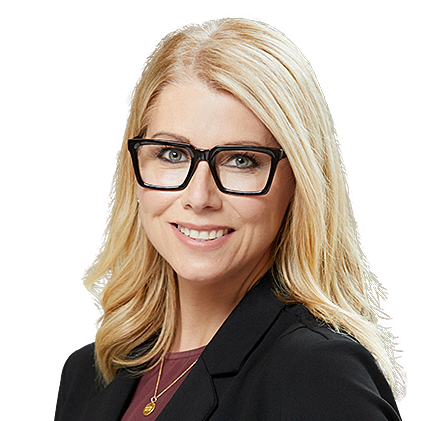 Lindsay Lippmann Director, MBA Recruiting and Admissions
Lindsay Lippmann has been part of the Ivey Business School since 2010. Since joining, she has held roles of increasing responsibility in Alumni Relations, Financial Aid, and Career Management and most recently, MBA Recruiting and Admissions team. Prior to joining Ivey, Lindsay completed her Sociology degree from Western and Human Resources Professionals Association certification, and held various client-facing roles.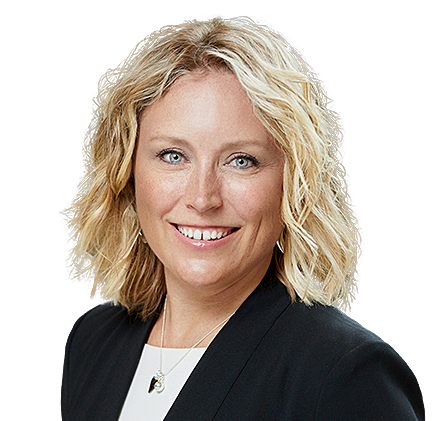 Admissions Testimonials
Read what past MBA applicants have said about our admissions process. We asked them to rate us on our level of support, responsiveness and program knowledge. Here's what they had to say.
"The recruitment team was one of the biggest factors that helped me personally in choosing Ivey (via-a-vis other business schools); The team was very helpful, understanding my requirements, and quick in responding and following up. Excellent service provided!"
"Absolutely loved interacting with the admissions team - they were genuine, honest, supportive, and always available to answer my questions and encourage me to attend events."
"I honestly can't speak higher of the recruitment and admissions staff. They were supportive and offered an incredible experience that allowed me to easily and confidently make a choice."
"Ivey had the best recruitment team out of all the schools I applied to. Keep it up, it was an excellent experience!"
"The recruitment and admissions team is what gave me a first glimpse on the culture of Ivey which ultimately convinced me to join the cohort."
"I have been waiting for an opportunity to thank Lindsay for her support throughout the application process! She is a God sent! my situation was unique, and I never felt that the school was going to let me down. Lindsay coached me and I respected her feedback every step of the way, I improved my interview skills thanks to her guidance, and she is the reason why I chose IVEY."
As a prospective MBA applicant we encourage you to research independently to learn if Ivey is the right fit for you.
Now you're ready to apply – Good Luck!
As a prospective MBA applicant we encourage you to research independently to learn if Ivey is the right fit for you.
Now you're ready to apply – Good Luck!