MBA
South America Tales: International Study Trip
Rabih Chour, Ivey MBA 2018
|
Feb 9, 2018
I have quite a multi-cultural background; yet, when I chose the South America study trip, I was not immune to stereotypes. My expectation was to spend my days at the beach, sipping mojitos and shaking my body to the rhythms of salsa, samba, and tango. Let me tell you, those things did happen, but there was so much more than that. Here's a brief account of the most memorable two weeks of the program.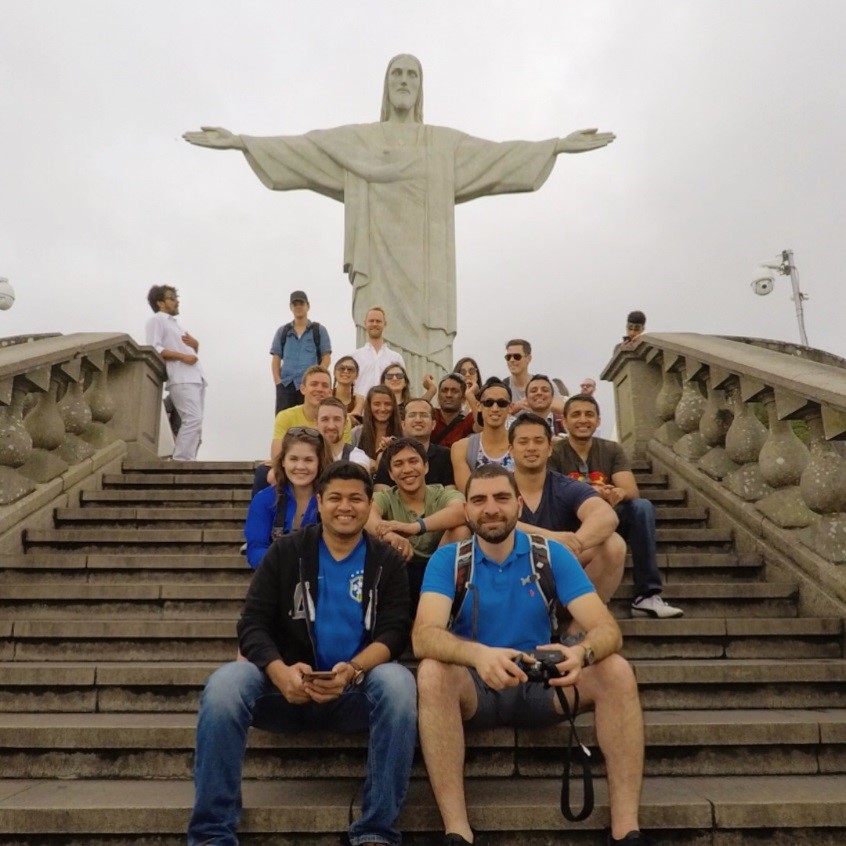 Christ the Redeemer in Rio de Janeiro
The culture: a humbling experience
When you walk in the streets of Lima, Sao Paulo, Rio, or Santiago, something profound hits you: the years of history, the architecture, the culinary traditions, the diversity. These cities are vibrant, colourful, and you could spend months in each and still not see it all. From one city to another, you can appreciate how history survives in harmony with modernity. Even better, you can hear Jay Kiew practise his Spanish or Portuguese with local Uber drivers. What else can you ask for?

The modernity: a world of opportunities
South America is a continent of contrasts, and I guess that's what forms its charm. Your usual stereotype is that of tourist destinations, full of resorts and souvenir shops. In fact, this is not true. We visited world-class factories, the most impressive one being Natura Vive, which recently acquired The Body Shop; a unique consulting firm, MJV, which helps organizations innovate through gamification; and a vibrant start-up scene in Santiago. The most interesting discovery was the perception that South Americans have of Canadians: we have a great reputation, they love us, but they don't do business with us. This makes you realize the scale and potential of emerging markets and the opportunities in the future to create strong business relationships with our sister continent. I always thought that I'd love to visit South America but I could not work there; this is definitely not true anymore.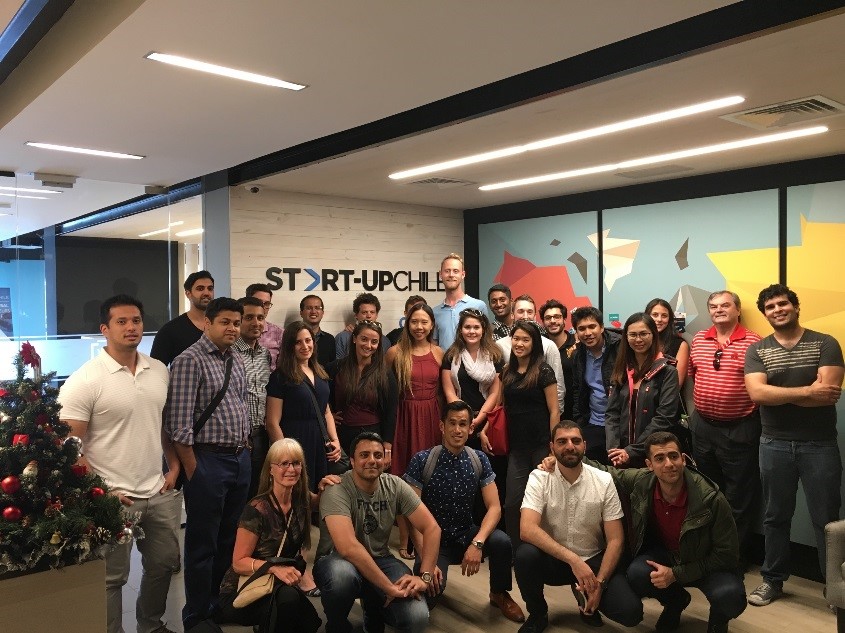 Start Up Chile in Santiago
The party: don't expect your regular 8 hours of sleep
A study trip is what you decide to make of it. And no cultural immersion is complete without exploring the nightlife and immersing with the locals. I would be lying if I said that I had restful and regular sleep cycles, but guess what, that was awesome! How often are you in Copacabana with a bunch of the smartest and coolest people you'll ever meet? I have forged strong links and unforgettable memories with my classmates. From the Barranco neighborhood in Lima to Villa Madalena in Sao Paulo or Bellavista in Santiago, I discovered what makes the locals love their cities and what ultimately made me fall in love with them too.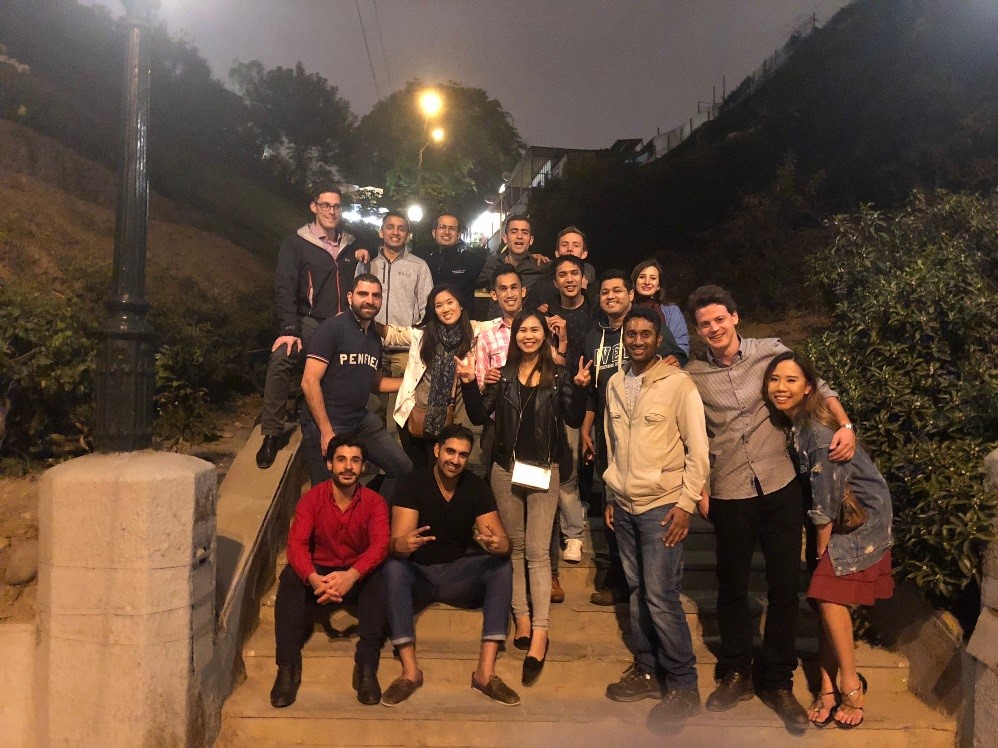 Somewhere in the streets of Lima
So now, where do you want to move?
For me, it is Rio! Rio doesn't sleep, it is amazing. It is vibrant, lively, and the old Rio is impressively rich in culture. Every street corner is worthy of an Instagram post. Cariocas (locals of Rio) have their full identity, and they are welcoming. As a whole, Brazil is a country that deeply touched me. I felt Brazilian, in fact we are all Brazilians. Tudo bom! They have their share of social issues just like everywhere else, but Brazil is a strongly emerging economy, and it has a wealth of natural resources and human talents.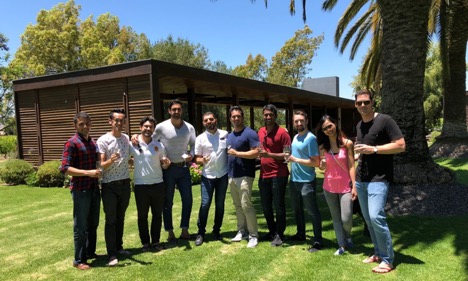 Last day of trip! Winery visit near Santiago
The six-week version of the study trip
After the study trip, I decided to remain in South America for an additional three and a half weeks. In fact, it was the main reason why I chose this trip. From Santiago, I realized my dream of going to Argentina, Patagonia, Chile, and back to Peru for all the wonders of Cusco. I don't think that under other circumstances I would have planned such a trip, but being there already as part of the study trip made it possible. A picture is worth a thousand words and remember, if you decide to go to South America, your trip will be as amazing as what you decide to make of it.
Final thoughts
A study trip is the occasion to visit cities in a very privileged position. It is otherwise nearly impossible to visit the companies we visited with the warmth we received. You will understand how lucky we are to come from a country that has such a good reputation, and you will also open your eyes to the world of opportunities that exist and that are yours to seize as a future business leader.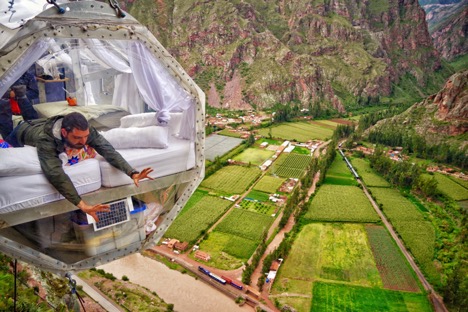 Sleeping in hanging pods in the Sacred Valley of the Incas