Amrita Singh, MBA '20, Entrepreneur and Founder of My Kale Kitchen, on using her Ivey skills to seize opportunities and achieve her dream of becoming an entrepreneur
Amrita Singh, MBA '20, knew since childhood she wanted to become an entrepreneur. The entrepreneurial spirit does after all run in her genes. A clean line of ethically minded and socially conscious entrepreneurs extends through her grandparents, her parents and her aunt and uncle.
Singh's most cherished memories include watching her grandmother design jewelry arrangements and seeing her grandfather establish a steel consultancy in India. This enterprising spirit also extends through to her mother, who managed her own practice as a chartered professional accountant (CPA) and her father founded a steel machinery manufacturing company in her hometown of New Delhi.
In 2014, Singh left the United Kingdom and a job in financial services to learn the ropes at her father's business, Armech Engineers. While Singh found a niche in supply chain management and operations, and loved working with her father at a company she describes as a "sibling," after five years she felt something was missing.
Turning to a childhood dream, Singh decided to pursue an MBA – and decided to do so at Ivey because of the school's widely acclaimed reputation for Case-Method Learning and the way Ivey's recruitment team made her feel the school was the right fit for her value of excellence and care.
"One of the biggest things for me, besides knowing that Ivey is the best at what they do, was the recruitment team – how approachable they were, so easy to speak with and so honest," says Singh.
"The way the Ivey recruitment team handled the process was realistic and respectful, and I thought if this was Ivey's front-line team, it provided good insight into what the experience would be like."
At Ivey, Singh found a supportive cohort and a setting wherein she found the confidence to fulfill her dreams, and her family legacy, of pursuing entrepreneurship.
"During my time at Ivey, I completed the entrepreneurship certificate, and the network of entrepreneurs that I met through the program, the alumni, the faculty, the program coordinators – were simply amazing, everyone was so helpful," she says.
"Every event and class that I attended, I took a step closer to gaining the confidence to just kind of say, 'This is it. This is my time to take these risks.'"
Singh graduated in the midst of the Covid-19 pandemic, which led to several pivots. The company she initially planned to launch with a fellow Ivey student was temporarily put on hold, and the wedding she and her now-husband (also an Ivey MBA '20 graduate) had planned in India had to be cancelled.
But from those setbacks, a new path revealed itself to Singh in the form of her hobby of food photography and the pressing need for digital transformation. In the first week of adjusting to life during a pandemic, Singh dabbled in photography, posting photos of healthy food and vegan recipes under her nom de plume, My Kale Kitchen. Her work caught the attention of a company, which asked if she'd be interested in working together.
"It just started to grow organically, and once the second company reached out, I thought, okay, there's something here. I have to monetize this and turn it into something'" she says.
"So many companies and restaurants were forced to switch everything online. I realized I'd better step up and try to capture this buzz, and that's exactly what I did," adds Singh, whose online marketing and photography project quickly added brand building and digital transformation services to their portfolio. My Kale Kitchen will soon be launching a full-time consulting practice focusing on strategy, consumer values and marketing within the vegan food and products space.
With this project now underway, Singh has turned her attention toward another passion project, microfinance.
"The idea is still evolving but it's main premise is to provide microlending services to support financial independence and literacy for women who have escaped domestic violence or abusive relationships, to help get back on their feet," she says.
"When someone experiences domestic abuse, often one of the first things taken from them is financial independence, so I feel it's a very important cause."
While entrepreneurship was always where she had hoped to land, Singh says her Ivey MBA turned out to be the key for bringing it all together.
"It was the binding agent. I had experience from running the day-to-day operations of my family's business, a company of 200 people from all walks of life. During that time, I learned and lived management ethics, and values from my father, and it was a priceless experience that I value so much," she says.
"When I came to Ivey, and would voice those opinions, they were heard, appreciated and encouraged. It was okay to stand out. Finding my voice was very important, and I have Ivey to thank for that."
MBA '20
Ivey Business School
Amrita Singh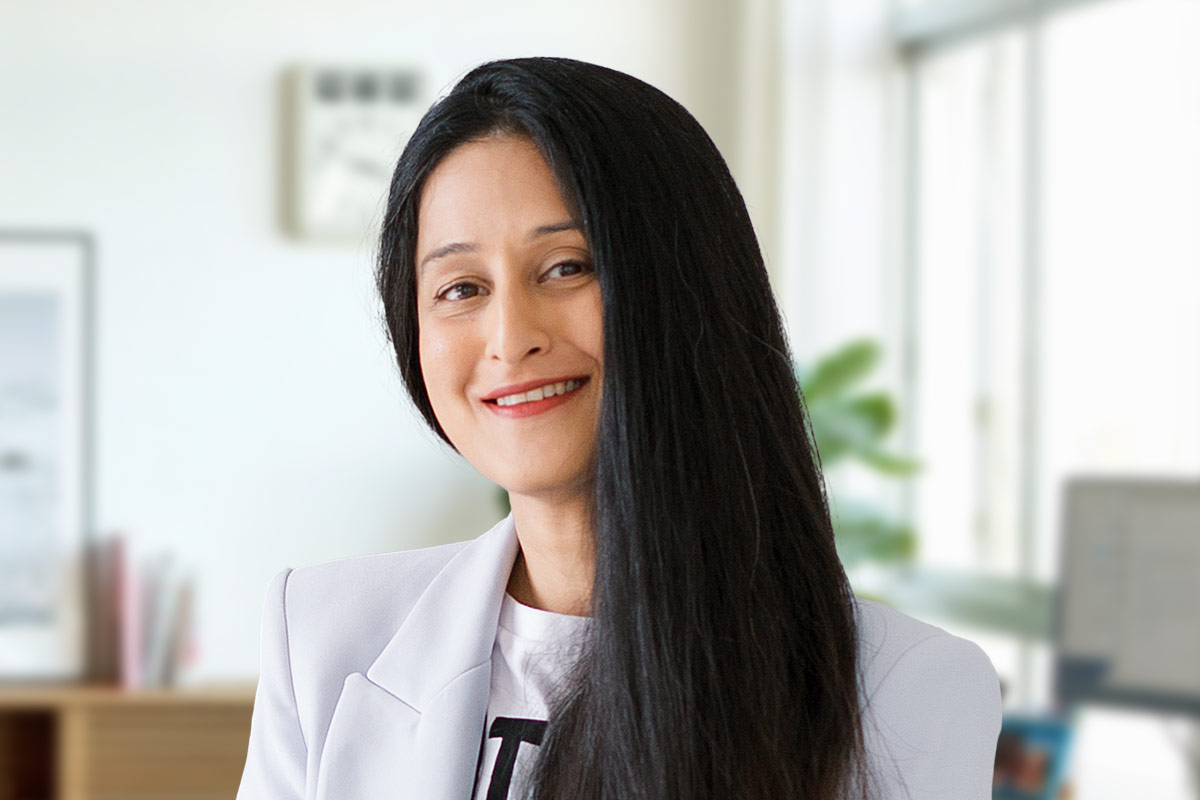 Entrepreneur and Founder, My Kale Kitchen
London, Canada
Ivey In One Word:
Rejuvenating