I started my career in the impact investment space, where I evaluated more than 130 socially conscious for-profit startups for their growth capital requirements. As these companies did not have the strong financials that a financer looks at, a lot of my time was spent understanding the finer aspects of their businesses, such as their business model, growth strategy, internal systems and controls, and the value chain and its weaknesses. I then jumped to the other side of the table when I joined a health-tech startup, as a part of its core team, to develop the company's growth strategy and raise its first round of equity. My professional roles gave me the opportunity to extensively work on client engagements and the love for roles that require extensive client interaction remains with me to this date.
Since 2014, I have been curious about pursuing an MBA program in a western country. The experience has always been spoken very highly of, so I knew there was an MBA on the cards after four or five years of work. When it came to choosing a business school, I was clear that a one-year program would best complement my learnings from my professional career. I was initially looking at INSEAD, Said, Queen's, and Ivey. I spoke to alums from all these schools but eventually applied to only one (no points for guessing which one!). The openness with which the Ivey alums were willing to discuss their personal journeys, both at Ivey and beyond, was overwhelming. The number of Ivey alums who provided guidance, even before I had been selected for the program, was a testament to their association with the Ivey brand and how strongly they felt about it. Also, the Case-Method Learning at Ivey was exactly what I was looking for as it would allow me to effectively leverage my prior experiences in a classroom setting. I think the admissions team also felt I could stimulate the classroom discussions with my professional experiences, and I was therefore offered an opportunity to be a part of this cohort. Once accepted, I didn't look anywhere else.
Although we had a total of three days of in-person classes before everyone got locked-up, both our cohort and the faculty team have gone above and beyond to maintain the same level of the 'Ivey MBA experience.' From virtual wine nights to responsibly meeting a very small set of individuals by following the social bubble system, to profs organizing additional sessions for us before exams, to the Ivey Program Office organizing 'Teachable Moments' where industry veterans shared candid insights about their personal journeys and their take on the Canadian (and global) business industry, the experience has been everything that one could ask for in these times.
Additional Information
Consulting Club

Finance Club
Pre-Ivey Residence
MBA '21
Ivey Business School
Abhishek Roy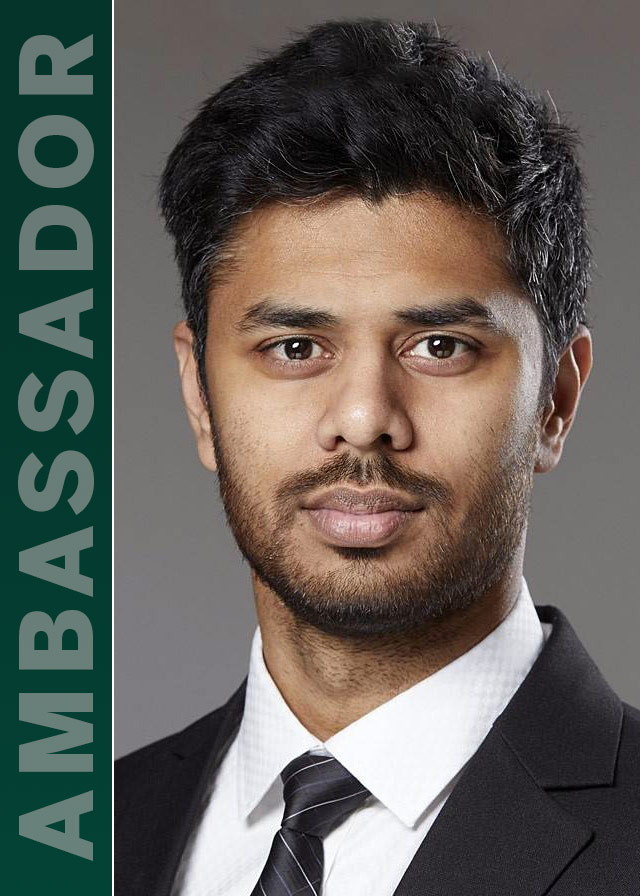 Pune, India