After graduating with a Bachelor of Commerce from University of Pune, India, and successfully completing the Chartered Accountant (CA) degree, I started out working for an audit and assurance firm. While there, I participated in several cross-functional internal audit engagements in multiple industries. To challenge myself further and be exposed to global standards, I joined the Financial Planning & Analysis team at a conglomerate with businesses in retail, automotive and engineering products. Building key skills around financial modelling, budgeting, and presentations, I was exposed to both financial and strategic aspects of multination operations.
After receiving my CFA charter, I moved to the financial services industry and joined a boutique Investment bank, and worked at the Fixed Income Assets management desk. I was fortunate to be working for a small team, which allowed me to actively engage clients and ideate, execute, and monitor investment strategies for retail and institutional investors. Having experienced asset management, corporate finance, and assurance, I was ready for my next challenge and pursue an MBA not only to understand other facets of business, such as operations, strategy, marketing, and information technology, but also be exposed to new ideas, cultures, and people.
My research approach was a top-down one. I focused on the geographies I see myself in over the longer term. Within Canada, Ivey was by far the best choice given my preference for a one-year MBA and case-based method of delivery. My interest was reaffirmed after listening to positive experiences by the alumni and current students, as well as working closely with the Admissions team. Three reasons that attracted me the most to Ivey's program were: Opportunity to get back to the industry within a year and apply the learnings; a smaller and more closely-knit cohort; and, a superior Admissions and Career Management team.
The Ivey MBA experience during COVID-19 has been a unique one. The efforts by professors, program management, and the student community in delivering an equally impressive program online have been truly inspiring. The cohort's positivity and resilience during these times are reflective of the strong character and values of the Ivey community. Events, such as virtual wine nights, social impact days, and an MBA online lounge, really helped the cohort evolve into a closely knit group.
We're through the core portion of our MBA and Ivey has pushed me into trying new things and has inspired me to be a dynamic leader. With a better understanding of cross-function elements, I already see a difference in my approach to problem solving. I'm excited for our electives and looking forward to making the most of my time at Ivey.
Additional Information
Social Impact
Consulting Club
Finance Club
Investments and Economics Club
Pre-Ivey Residence
MBA '21
Ivey Business School
Arun Iyer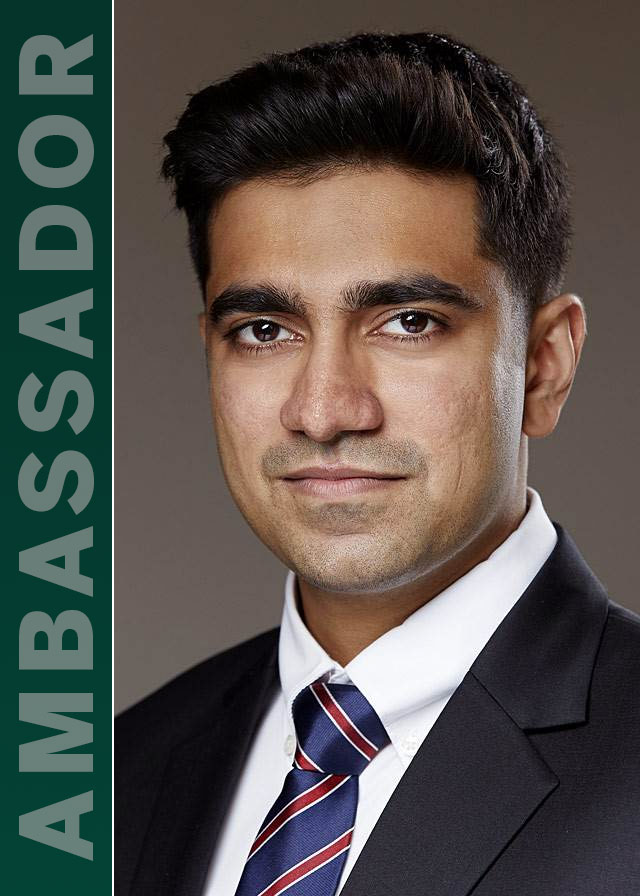 Gujarat, India