While pursuing my undergraduate degree in Business Administration at the University of Regina, I discovered case competitions and was immediately hooked. I loved working in a team setting to solve real-world business issues, which is what ultimately sparked an interest in the consulting industry. For four years, following graduation, I worked for a Saskatchewan-based research and strategy firm where I gained significant experience in dealing with complex client issues and developed a strong interest in organizational strategy and project management methodology. I enjoyed working with clients in the private, non-profit, public, and First Nations sectors on projects related to strategy, board governance, and stakeholder engagement.
I pursued a few professional development opportunities throughout my career, but I really missed the learning and collaboration that takes place in a classroom setting. For me, an MBA was a way to grow my professional toolkit while meeting new people and, of course, having fun.
The decision to come to Ivey was a no-brainer. For one, the case-based learning method really resonated with me; I loved the idea of classes solely being taught through examples of real-world scenarios. Further, it was important to me that the class truly felt like a community rather than a group of students independently working towards achieving their goals. Through talks with alumni and Ivey's stellar Admissions team, I was convinced Ivey was the community I wanted to be part of. I wasn't wrong!
From the moment Lindsay (Lippmann) called me with the good news of my acceptance, I have felt honored to be part of this cohort. I imagine the decision to admit me came from my prior work experience. Ivey is a hub for aspiring consultants and having students with this background within the cohort allows for great conversations leading up to career decisions.
Ironically enough, the classroom experience I was looking for was quickly changed thanks to COVID-19. To say this experience has not felt heartbreaking at times would be a lie. However, it has been an amazing lesson in optimism, exerting empathy, and navigating ambiguity.  While every classmate may have a different way of coping with the uncertainty, I fully believe our class will come out of this as strong and connected as prior classes. I now have a new appreciation for the importance of human connection, and I am excited to further get to know my classmates more fully in the latter half of the program and following graduation.
Additional Information
Orientation Senator
Member of the Ivey Ambassador Program
MBA '21
Ivey Business School
Danielle Lane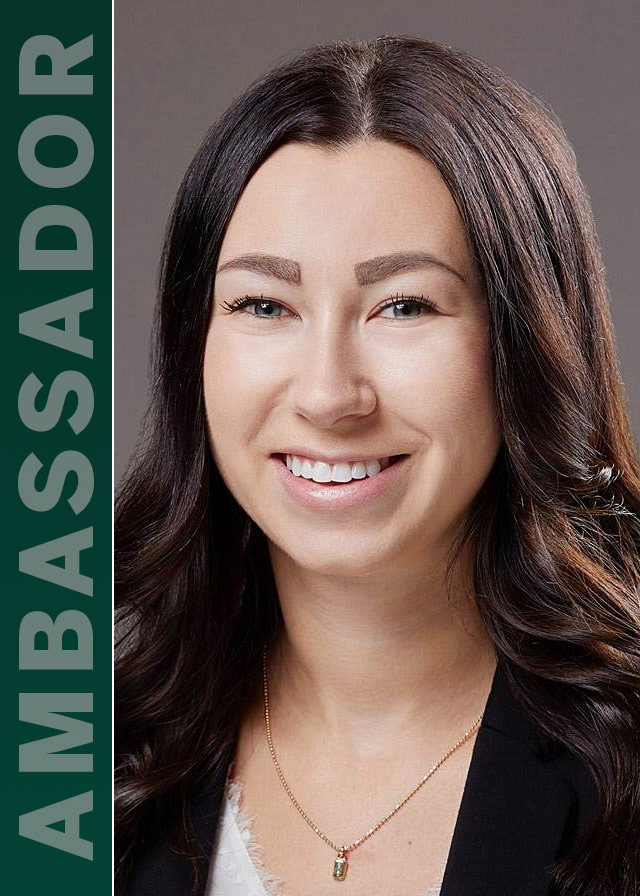 Regina, Canada