After pursuing a professional downhill ski career, and taking time to travel and live abroad, I had a late start to university where I completed a Bachelor of Arts in English Literature at the University of British Columbia. After graduation, I began working in the insurance sector, specializing in the administration of health and dental plans to more than 1 million students across Canada. Being part of a three-person team, this first work experience opened my eyes to all aspects of the business and peeked my interest in pursuing further opportunities. I was soon transferred to the head office in Montréal, where I worked in compliance and product management, bridging the sales and operations sides of the business.
I knew an MBA aligned with my aspirations, as it would prepare me to contribute strategically and meaningfully in any industry I chose to work in. It would also allow me to gain confidence in decision making, develop my communication and leadership skills, and, most importantly, push me out of my comfort zone to address weaker topics with confidence.
However, I was hesitant to pursue an MBA because I did not feel I fit the normal mould of the "target candidate," mostly due to my educational and professional experiences. I assumed coming from a background other than business or finance would be a hindrance, and it was not until I spoke with the Ivey team that I realized the advantages that different backgrounds, and differing perspectives, bring to the table. An English degree provided exposure to many classes in diverse areas, and shaped my perspective on a wide array of topics. Because of this, I wanted an MBA program that welcomed varied experiences, and leveraged individual strengths and backgrounds in the learning process. That is why Ivey was the top choice. Here, the learning team structure allows me to ask for help with my weaknesses, while sharing my strengths with others. We are only a few months into the program, and I have already had the opportunity to work with extremely intelligent individuals from all over the world with diverse backgrounds, experiences, and opinions.
We are certainly facing an unusual start to the program, with only had a few days of classes before transitioning to the online platform due to COVID-19. I have quickly learned that Ivey students are resilient to adversity and the unexpected. We have adapted to ensure we are forming the meaningful and long-lasting connections you expect to gain from an MBA program, and are prioritizing staying connected through the unknown. What has been most eye opening is the willingness to help, and the patience of my classmates. Whether it's taking the time to explain a financial model, or lending an ear to listen to my career aspirations, the commitment to show up for one another is, above anything else, what makes the Ivey experience so special.
MBA '21
Ivey Business School
Gillian McIver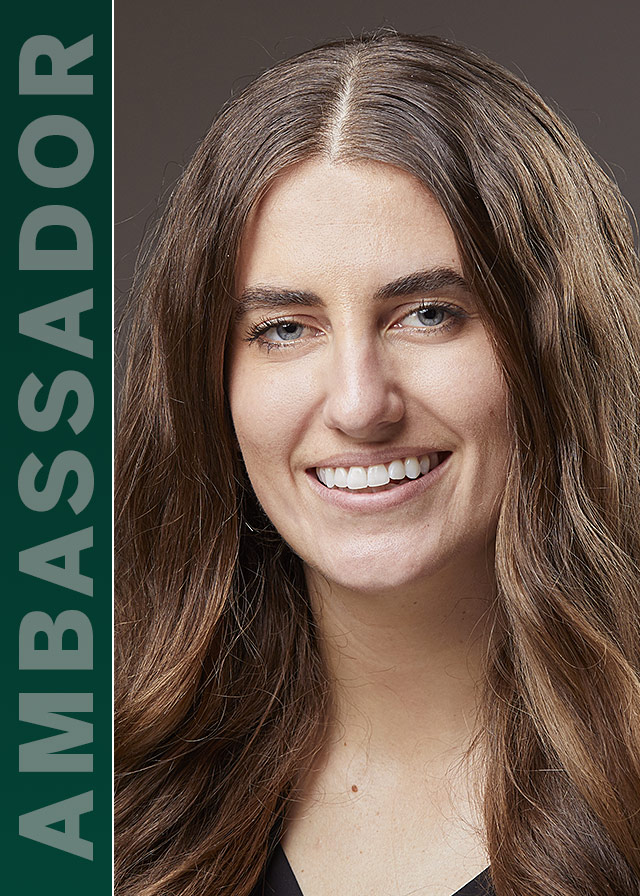 Owen Sound, Canada