Hello and welcome to the Student Ambassador page. My name is Kailey, and I am a non-traditional Arts MBA student who is passionate about advocating for diversity, equality in business, and more women in leadership.
Before joining Ivey, I received my undergraduate degree in English Language and Literature from Queen's University, and a post-grad certification from Mount Royal University in Public Relations. After graduating, I quickly made the move to Calgary, where I had a brief stint at an architecture and design firm, followed by five years in the telecom industry at Shaw Communications.
As part of my communications career, a lot of the work I did was helping leaders launch complex programs, bring strategies to life for frontline teams, and build our brand from the inside, out. After five years, I wanted the opportunity to tackle business problems from more than just a communications lens, and I felt an MBA would help me do that.
The MBA research process was a relatively easy one for me. I always admired Ivey and I felt Case-Method Learning would fit perfectly with my learning style as well as my past educational experiences in English. After attending some Ivey events in Calgary and working with the recruitment team, I finished my GMAT and decided to visit the School before I made my final choice. The MBA in-class experience was everything I hoped my Ivey experience would be, and I had started my application before I left for Calgary again.
Although COVID-19 has thrown a bit of a wrench in the ideal MBA experience I was hoping for, the class has really come together to keep connected and sane through the already arduous MBA experience. Our class has been labelled the "comeback cohort," but I feel that the (unexpected) opportunity to build resilience has defined our class even more than that alone. The positivity, hope, support and collaboration that every classmate has brought to the table has helped to make the Ivey experience not only unforgettable, but also created a bond that will outlast the test of COVID-19.
Additional Information
Pass the Glass Senator
Forté Fellow
Pre-Ivey Residence
MBA '21
Ivey Business School
Kailey Howell-Spooner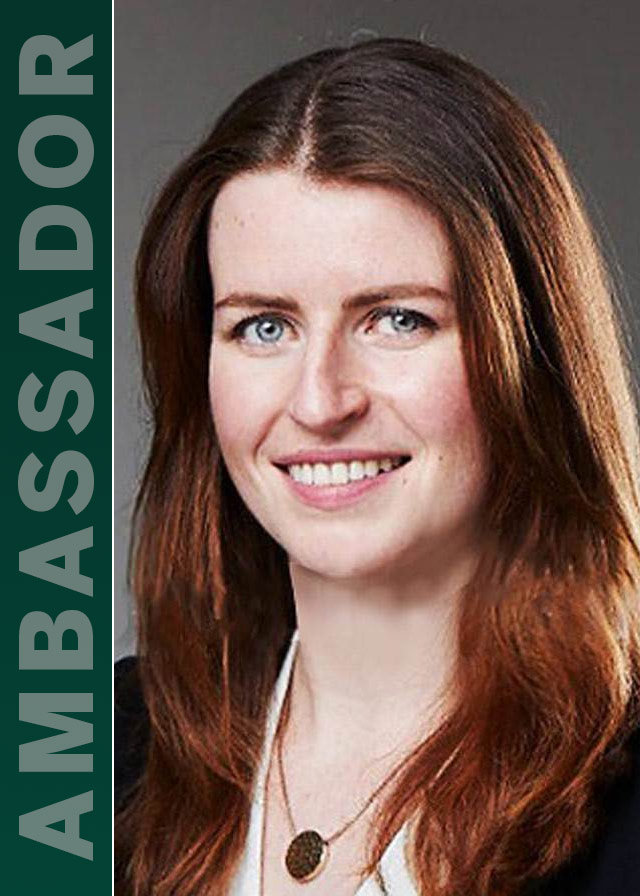 London, Canada