I graduated from the University of British Columbia with my Bachelor of Arts in 2016, and, within one week of writing my last exam, I moved to Ottawa to begin pursuing my career in politics. I worked for the federal government for four years, advancing from being an intern, to a Communications Manager, to one of two Regional Affairs Advisors for Western Canada. The experience taught me a great deal, from the importance of thinking three steps ahead, to how integral government is to business.
After about a year working as a Regional Advisor, I was ready to begin my transition into the private sector, and decided that an MBA would be the perfect next step. I chose Ivey for many reasons, but primarily because of its worldwide recognition, one-year program length, and impressive alumni network. When I made this decision, I knew I didn't want to be out of the workforce for more than one year, and that I wanted to attend a school with alumni working in the fields that interested me most.
I think I was chosen to be part of the Ivey MBA Class of 2021 because of my work experience in federal politics, as well as my ability to portray leadership and initiative in every role I have held during the last four years. I expressed my passion and drive to be successful in a competitive program like Ivey's, which has allowed me to continue to grow my professional network and develop my skills.
Although this year's program has been different from what we anticipated, I have decided to focus on the silver linings. For instance, COVID-19 has provided our class the unique opportunity to examine how pandemics impact global supply chains. One of the most impactful additions to the program so far has been Ivey's Teachable Moments talks, where we have the opportunity to interact with global leaders, such as like David McKay (CEO, RBC), Michael McCain (CEO, Maple Leaf Foods), and Linda Hasenfratz (CEO, Linamar) to learn about the business impacts of the virus.
Our class has risen to the occasion and adapted to this new reality, and I am proud to be a 2021 Ivey MBA.
Additional Information
Section 1 Representative, MBA Association
Member of the Consulting Club, Marketing and Sales Club, Women in Management Club, and more
MBA '21
Ivey Business School
Marjan Hatai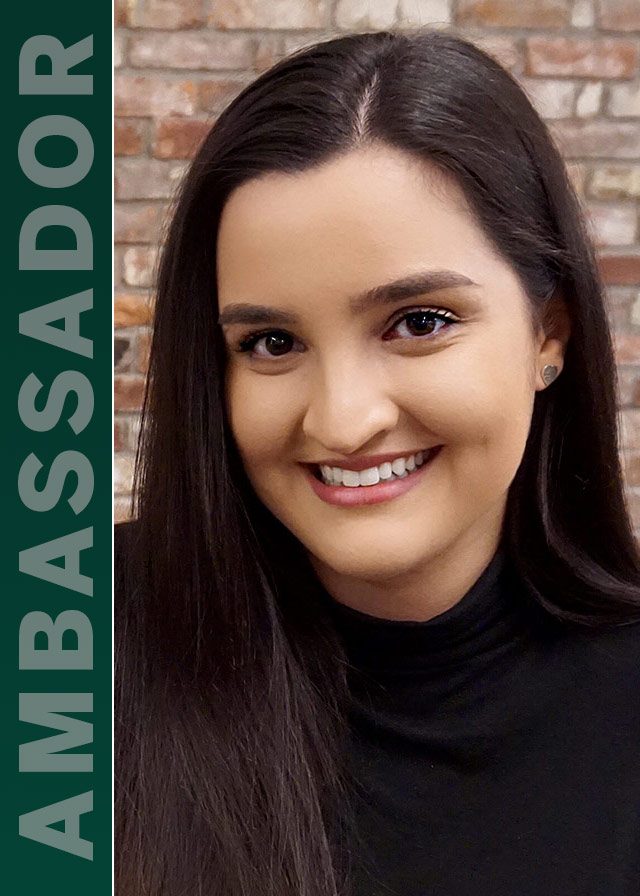 Berlin, Germany