It is fair to say that, professionally, I have been quite committed to one industry, having spent four years studying Insurance and Risk Management, and  six years working in the insurance industry prior to coming to Ivey. Thankfully, insurance was a rewarding industry to work in, and I was fortunate to perform a variety of roles – ranging from pricing and selecting risk to filing documents and accounting all the way up to business analysis, working on data and technology projects at Lombard Insurance Company and their underwriting partners.
I have always wanted to study abroad but did not know where I would go, what I would study, or when would be the right time. What pushed me to do an MBA at this point in my career was finding myself in certain projects where I felt I did not have the required business acumen to complete the task to the best of my ability. From project valuation to identifying an operational improvement, I trusted that an MBA could assist me in completing any project with any team, anywhere. I also believed an MBA would provide me with the ability to potentially pivot industries, away from my beloved insurance, and look to work internationally.
My path to Ivey started with choosing Canada as my MBA destination after meeting representatives from Canadian universities at MBA fairs. Further research led me to discover Ivey Business School and its one-year, case-based, small cohort and non-commuter MBA program. The combination of a small cohort without a commute was what I found particularly attractive about Ivey. It meant almost everyone would be new to London, Ontario, and would need to commit to the cohort and create a social circle as much as an immigrant to Canada would. On top of this, the recruitment staff from Ivey were world-class and made the transition from the sunshine of the southern tip of Africa to the snow of southwestern Ontario simple.
COVID-19 intensified our already intense MBA experience, adding the stresses of a public health crisis and economic recession to a period of self-reflection, learning, and redirection. The pandemic has taught the cohort an important lesson about how the MBA experience, and experiences to come, will be what we make of them, and I believe we have made the best of it. We have learned to make full use of the technology at our disposal to connect as much as possible through virtual team meetings, wine and movie nights conducted on Zoom along with taking social distance walks – six feet apart.
Our cohort has shown kindness, resilience, and intelligence in getting through this year. Kindness in assisting one another personally and academically, especially with those quantitative models. Resilience in persevering through the isolation of quarantine, the stresses of the program, and the uncertainty of the world that follows Ivey. And intelligence by showing up each day with thoughtful insights into the cases paired with overlaid experience.
I am very grateful to have spent this year with the Ivey MBA Class of 2021.
Education
Bachelor of Commerce, with Honours, in Insurance and Risk Management, University of the Witwatersrand
Additional Information
Vice President, Ivey Business of Sports and Entertainment Club
Senator, Ivey MBA Rugby World Cup
Ivey Student Ambassador
MBA '21
Ivey Business School
Mike Clark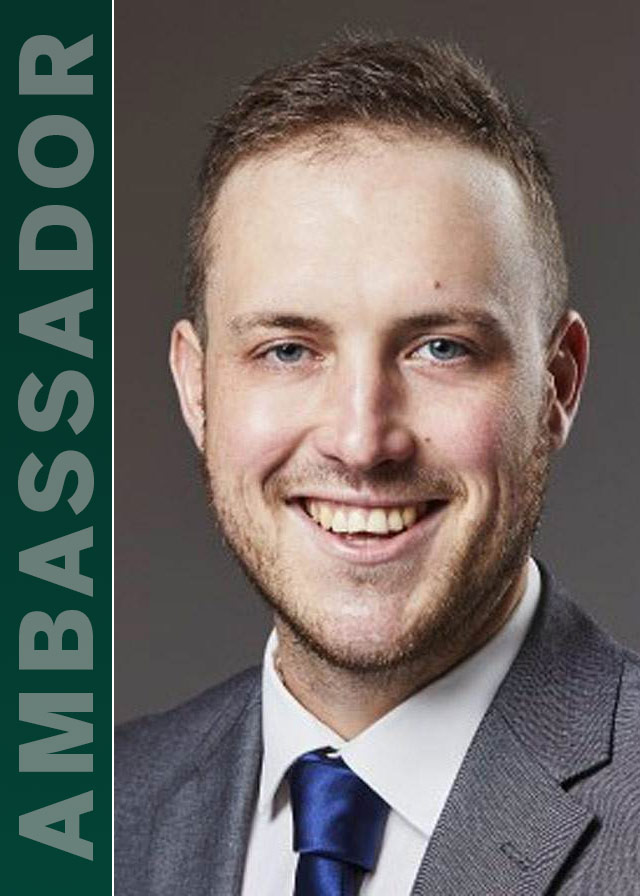 Johannesburg, South Africa