After the completion of my dual undergraduate degrees in Economics and Applied Accounting, I worked with PwC Nigeria for four years across the audit and deals advisory teams. In my role as a Senior Associate in Deals Advisory, I performed non-routine projects that cut across valuations, financial modelling, feasibility studies, financial & commercial due diligence, ultimately helping clients make strategic business decisions. This experience was transformative as it presented the opportunity to lead and collaborate with cross-functional teams across the financial services, energy, and consumer packaged goods (CPG) industries.
Having gained extensive experience in Nigeria, I decided to seek opportunities in the North American market and an MBA was pivotal to making that transition. My search for a suitable MBA was centred around joining a top program that would broaden my perspective and equip me with leadership, problem-solving, and analytical skills. Following discussions with the Admissions Committee, alumni and current students, I decided Ivey was a good fit for me for several reasons. First, the Case-Method Learning, which involves 'learning by doing,' meant I could develop decision-making skills through real-life business cases. The School's strong alumni network was also important in making my transition into a rather competitive financial market. Finally, the relatively short one-year program timeline provides me with the benefits of a superior business degree while avoiding the opportunity costs associated with a two-year program.
I believe the Ivey Admissions Committee identified me as a suitable fit for the program for two reasons: (i) My multi-industry experience meant I had the potential to contribute meaningfully to the learning of others; and, (ii) the level of self-awareness I demonstrated through my application.
While the COVID-19 pandemic and our subsequent transition to an online platform was an unexpected curveball, it has also served as an unequalled opportunity to learn self-leadership through a disruption. The speed at which the Ivey program office was able to transition learning to an online delivery mode was quite commendable. I am also incredibly proud of my cohort's response and adaptation to the pandemic. We were able to foster a sense of community through relationship building activities, such as virtual wine nights, and virtual yoga.
Additional Information
Finance Club
Women in Management Club
Culinary & Wine Club
Social Impact & Sustainability Club
Ivey MBA Ambassador
Pre-Ivey Residence
MBA '21
Ivey Business School
Nife Shitta-Bey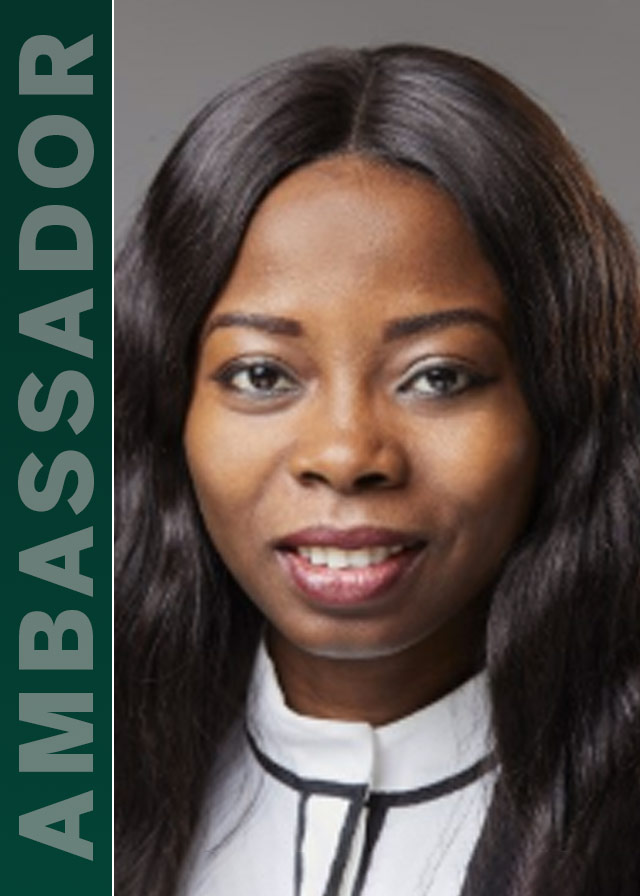 Lagos, Nigeria