Anthony Mastroianni, MBA '20, Account Manager at TD, on persevering and networking through a pandemic to make an industry change
Anthony Mastroianni, MBA '20, had set his sights on a career in banking, and was determined to transition into that industry despite graduating at the peak of the COVID-19 pandemic.
"Patience was a virtue for me because for months many companies weren't hiring, and there were no opportunities that were coming about, but during that time, I still treated it like a job in itself, refining my story, and working on understanding why I wanted this career, so that when the time came, I'd be ready" says Mastroianni, now Account Manager at TD working with small and medium-sized businesses.
He relied on networking and interview skills developed during his time at Ivey and refined during recruiting and networking events, as well as his work with Ivey's Career Management team. 
That included working on how to present himself to potential employers, as well as ways to connect and to articulate what made him a distinguished candidate. 
"I've been through lots of interviews before, there were things that I thought that I knew, but being questioned, going through the different networking programs, conferences and events throughout the year was the practice I didn't know I needed," says Mastroianni, whose previous roles included Senior Financial Analyst at Home Depot and Merchandise Planning Business Analyst at Target.
"When the interview came, I was ready for it. I wasn't shy, I was prepared, I was excited, and I wore my heart on my sleeve. It allowed me to land what I landed."
During his time at Ivey, Mastroianni was able to fine-tune his strategic thinking and problem-solving skills through the MBA's curriculum and focus on the Case Method.
"There wasn't an option to copy paste an answer template; it was really coming up with practical, applicable solutions to real world problems that made you think, and I use that skill set to this day," he says.
"I'm constantly reflecting on, 'Did I learn something from a case that we worked on that can be applied in that scenario?,' 'What takeaways do I have?' The classroom was a safe space to do that, but bringing those learnings into real life has just shown me that the MBA gave me such a valuable toolkit that I'm grateful to have."
The storytelling and communication skills that helped him land his job at TD are ones Mastroianni uses daily, explaining concepts to different audiences and knowing how to quickly get his point across while he has someone's attention.
He encourages anyone considering the Ivey MBA not to settle for where they're at, "invest in themselves and get the greatest ROI that you can get in a year."
"The program is tough, you learn a lot about yourself, you're challenged during the year, but if you want something, pursue it, make the most of the opportunity and think of whatever gets in your way as an obstacle that you can learn from," he says.
"I knew I wanted to make a pivot and I attribute all of my success in landing that position to the connections and the network that I built through the MBA program."
MBA '20
Ivey Business School
Anthony Mastroianni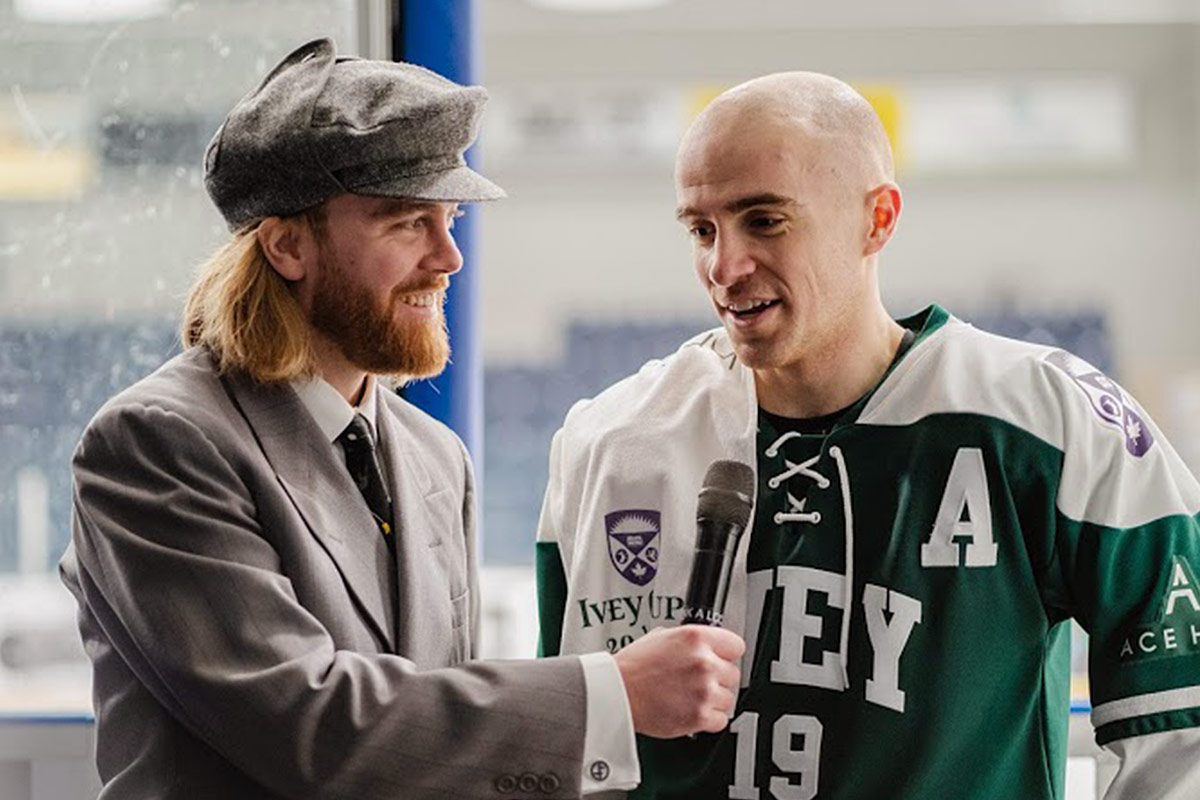 Account Manager, TD
Toronto, Canada
Ivey In One Word:
Exhilarating