Danielle Lane, MBA '21, Senior Strategy Consultant, on expanding your skills and network to tap into new markets
When Danielle Lane, MBA '21, began looking for opportunities to expand her consulting career beyond her hometown of Regina, she realized an MBA would be the best way to gain the skills and professional network she'd need to succeed.
While Lane had worked her way up to a full-time consulting position at Praxis Consulting Ltd., a boutique firm in Saskatchewan, she realized the market in that province wasn't big enough to give her exposure to all the different types of projects she was hoping to work on.
"I figured an MBA would be a really great way to break into the larger consulting scene in other provinces, and to gain the expertise necessary to take my career to the next level," says Lane, who will be joining Accenture's Calgary office as a Senior Strategy Consultant in September 2021.
She chose Ivey both for its strong reputation and the sense of community she felt she'd find in London, Ont., when compared to commuter schools in bigger cities.
"I knew that London was a smaller market, a little more comparable to what I'm used to here in Saskatchewan, and I really wasn't interested in going to a school where everyone would continue on with their usual lives, maybe work part time and have their friends from before," she says.
"I wanted to go somewhere where I felt that as a cohort, we would build a community and work toward those goals together, and that ended up being the case."
One such opportunity came as a result of the Ivey Field Project, a component of the MBA which pairs a group of students with a business to work as consultants and solve a real-life challenge.
Lane's team worked with the Greater Toronto Airports Authority, which operates Toronto Pearson International Airport – a project she began as the airline industry struggled with the biggest drop in passenger traffic in its history as a result of the COVID-19 pandemic.
"That was a big highlight of the program and a great way to test everything we learned," she says.
"We had to pivot so many times, which I think actually simulated what a real consulting project would be like because the economy, the industries, can all change so quickly, and it gave us the best feel of what a project could look like."
Her Ivey classmates also helped Lane as she prepared to interview for jobs in Calgary, where a lot of the work is geared toward oil and gas, an industry she didn't have a lot of experience with.
"I had classmates who were engineers in Calgary and gave me some great crash courses on the industry. It's just so incredible to have that diversity of different skills within our class that really made that possible for me," she says.
Earlier cohorts also provided insight and advice around Accenture's expectations, since the firm had recruited two Ivey MBAs to its Calgary office in the year prior.
"I'm not sure I would have been successful without their help and guidance through the interview process," says Lane.
"When I got the interviews, I was just so much more excited about the job because I'd heard firsthand from alumni how great the experience was."
MBA '21
Ivey Business School
Danielle Lane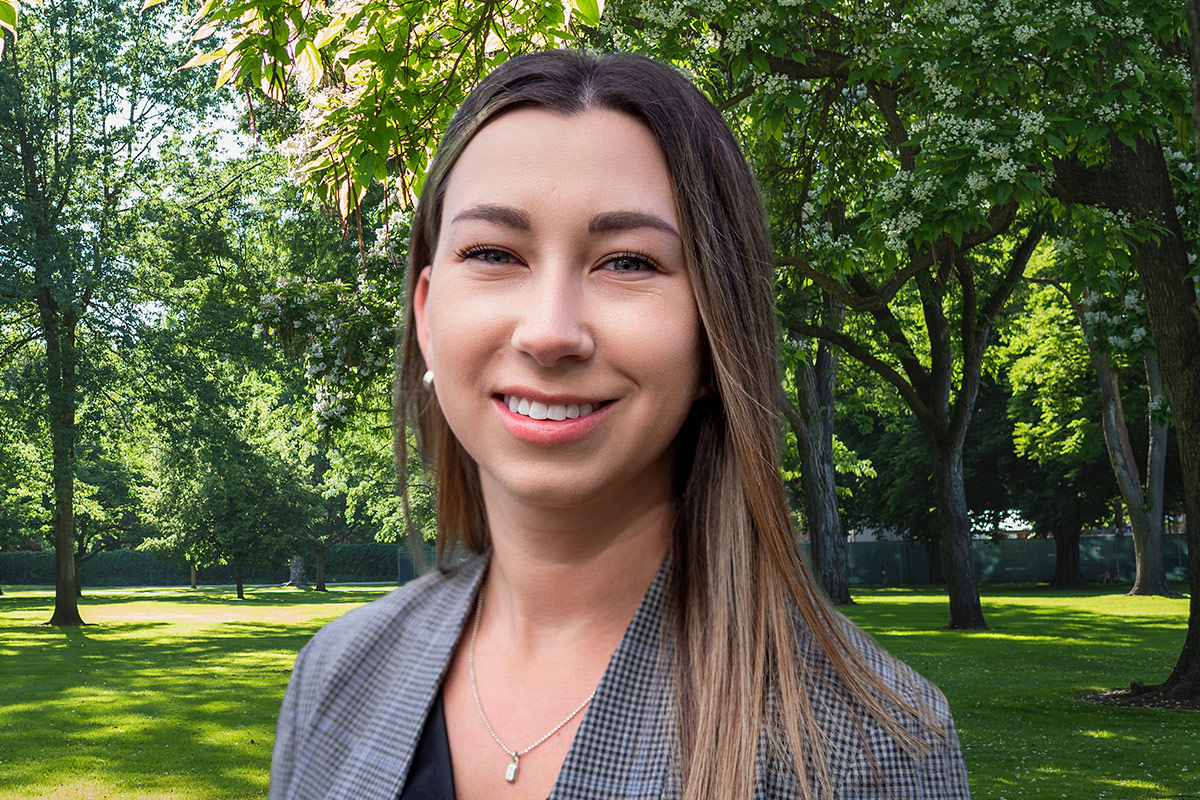 Senior Strategy Consultant
Calgary, Canada
Ivey In One Word:
Rewarding