Maksym Levytskyy, MBA '19, Investment Manager at Clarke Inc., on broadening perspective and transitioning into the North American market
When Maksym Levytskyy, MBA '19, began thinking about how to participate in a broader investment market than the one available in his native Ukraine, he also started exploring ways to make the transition to Canada as smooth as possible.
While he had solid work experience in private equity and corporate finance, felt moving into a new market would require rounding out his experience and filling in some gaps, as well immersing himself in a new investment and business culture.
"To work in Canada or North America, you have to understand how the business community works, how relationships work, and it's very different from being in Ukraine," says Levytskyy, now an Investment Manager at Clarke Inc.
"You need to learn it, you need to practice it, and that was one of the reasons I wanted to do the MBA – to have this smooth transition through the business school which showed me how business works here and highlighted some cultural and networking differences."
Ivey's diverse class composition meant working with classmates from various countries, fields, and functions, which exposed Levytskyy to different ways of thinking and taught him to embrace an assortment of opinions. 
"Having these learning groups where you're able to develop deep friendships with your classmates helps you transition into the country on a personal level, and their very diverse backgrounds helped show a variety of approaches to solve a problem."
It also helped Levytskyy develop a new network and connect with alumni who were helpful and responsive as he settled into his new job.
"The investment world is not just about technical skills. It's really about relationships, how you communicate with people, how you communicate your ideas," he says.
"There's a big behavioural piece, and you can't just learn it from the booth."
In addition to the cultural and professional immersion provided by the program's structure and collaborative approach, Ivey's Case Method Learning also allowed Levytskyy to "experience how cases and challenges are solved in the North American market." 
That practical approach also gave him a chance to practice different ways to solve challenges and helped Levytskyy adjust to his new role at Clarke. 
"This job is new to me, with a higher level of responsibility, and I think Ivey helped me to be ready to make the calls I need to make and be more flexible in how I solve new challenges," he says.
Levytskyy advises anyone considering an MBA to have a clear goal in mind, and to understand what tools the MBA will provide, as well as how you plan to use them to ensure it's a good fit.
"I was checking boxes about everything I wanted to get out of Ivey, and I got it."
MBA '19
Ivey Business School
Maksym Levytskyy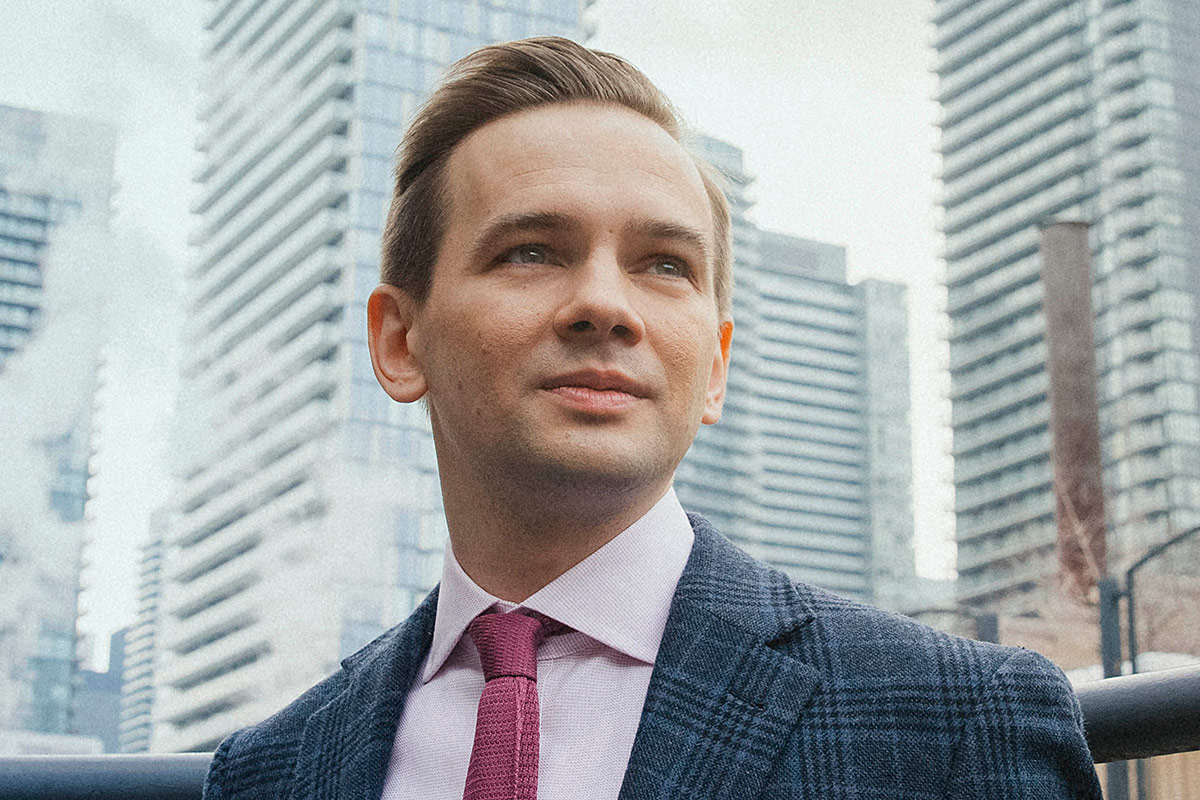 Director of Investments, Clarke Inc.
Halifax, Canada
Ivey In One Word:
Immersive