I am driven by my belief in the power of people. That, in every sector, people are the force that shapes and drives our society forward. It was from this belief that I pursued Environmental Sciences in my undergraduate before transitioning into Architecture (MArch), where I combined these skill sets to work with local companies to develop social infrastructure initiatives and human-centred design strategies. I was fortunate to spend five years progressing through management positions in infrastructure construction that challenged my abilities to react quickly, listen actively, and push for the change I was passionate about. Working with multiple stakeholders exposed me to both technical and business considerations for construction and environmental remediation, and to a wide range of industry verticals. I quickly realized, if I wanted to implement big-picture solutions, I needed an MBA. 
Investigating multiple MBA programs in both Canada and Europe, I valued a practical business education that would enhance past professional experience, and leverage critical holistic problem-solving skills. In addition, an immersive, one-year program, and an active, diverse professional network were vital criteria for achieving my goals. I was encouraged to attend an Ivey information session, and then a "First Class on the Road", a trial case-based classroom hosted by Ivey faculty and the recruitment team. The professor's energetic teaching style, and my fellow attendees' passionate curiosity prompted an active and complex discussion of the material. Afterwards, I understood why Ivey, and its Case-Based Method, is the top-ranked MBA program in Canada. My decision was made easier through the supportive Ivey recruitment team, and its active alumni network, that made time to answer my questions, and welcome me into the Ivey community.
COVID-19 has emerged on an unprecedented global scale. Leaders at all levels face growing, complex and evolving challenges in how to keep their people safe while fortifying the economy through this pandemic. It is this adversity and ambiguity that Ivey prepares us for. I have seen my cohort channel fear and uncertainty into fearlessness and resilience, as we move swiftly from the physical to digital sphere. We have learned to balance a hectic program schedule by supporting each other, and choosing to be proactive rather than letting the situation paralyze us. Character or leadership is never forged in the safe or expected. "Between stimulus and response there is a space. In that space is our power to choose our response. In our response lies our growth…" (A Viktor E. Frankl).
We have created Zoom Yoga sessions in the morning for wellness, a Slack dog chat to inspire levity, Cohort Connections, which are intimate digital panels of experts and professionals who share their responses and experiences, and have focused on innovating our student clubs to adapt and thrive in this new environment. We have volunteered our time and experience, reached out to and received assurance from our alumni network, and looked to spread good in our local community. The tenets of open communication and effective action have never been so vital.
Additional Information
President, Ivey Pride Club
Consulting Club
Energy and Resources
Finance Club
Social Impact and Sustainability
MBA '21
Ivey Business School
Alanna La Rose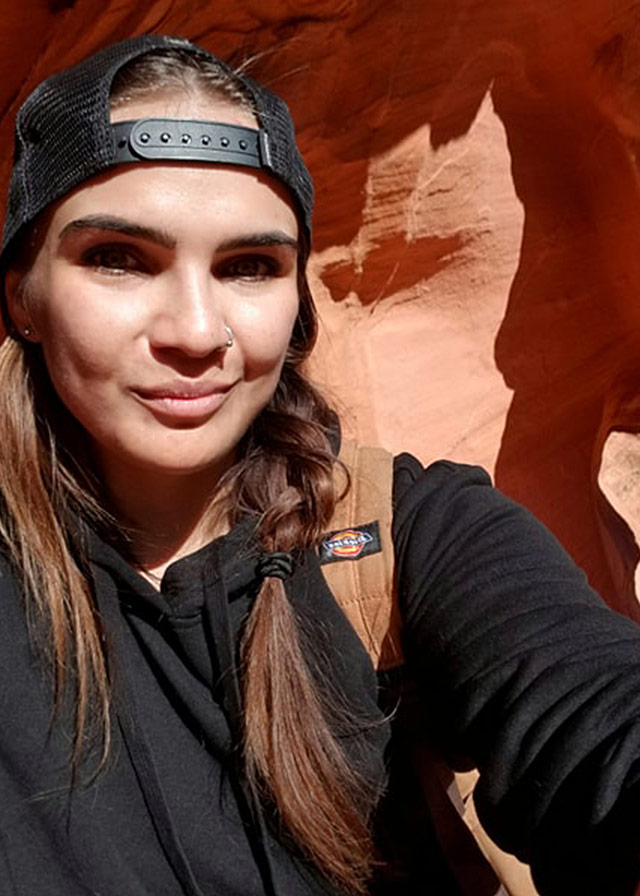 Boyle, AB, Canada