I have hands-on experience working in the carrier software domain for approximately eight years, and have several significant certificates in my field. I have led teams across multiple business processes in different countries during my time at Huawei. However, during one of my recent digital transformation projects, I observed that technology is not the only critical factor for operators to improve efficiency, and enhance brand value. I realized a need to balance technology and management to progress in my career. An MBA was the right step in that direction.
During my research, I found Ivey best suited my needs, and expectations. As a result, I applied only to Ivey. Two main reasons that made Ivey stand out to me.
Firstly, I believe, in addition to professional skills, leadership and critical thinking abilities are equally significant for me in attaining my objectives, and the case-study' teaching model is, undoubtedly, the best way to cultivate my abilities in those areas. Ivey's case-teaching method encourages me, as an international student, to embrace different ideas and think more broadly. And secondly, as the economy develops rapidly, new technologies, especially those in the ICT field, are constantly being developed. The one-year duration of the program was a major factor, as it significantly reduced my opportunity cost.
Combining all my considerations, it is evident the Ivey MBA is the best choice to achieve my goals. The more I experience Ivey, the more I know I belong here.
In my opinion, the Ivey admissions committee chose me to be a part of the Ivey MBA Class of 2021 because of my understanding of the telecom industry, and my dedication and willingness to improve myself. A lack of business background is not an excuse to avoid applying. Ivey's admissions committee can provide opportunities to everyone who is eager to jump out of their comfort zone.
We never know what hand we are going to get dealt next. COVID-19 is not someone's fault, but it's a vivid example to show our class how risk management takes effect in different corporations and countries.
Everything has moved online because of the pandemic, and it is a unique and challenging MBA experience for us. Luckily, the quality of learning hasn't been hugely impacted. The online format removed the limitations, reduced the challenges of communications, and, in my opinion, made meetings with classmates and professors much easier.
MBA '21
Ivey Business School
Bill Bi, CCIE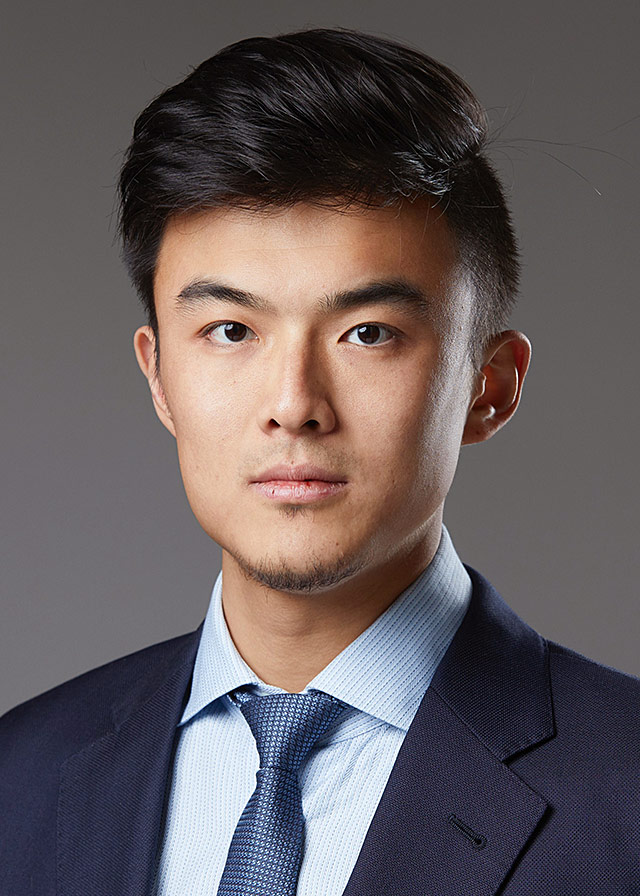 Jiangxi, China