I come from a family of scientists and so studying Microbiology for my first degree was not strange. I was particularly drawn to the world of unseen tiny organisms, and, even though I enjoyed the course and excelled at it, I knew a couple of years in that I would not be doing it long term. Upon graduation many years ago, I pivoted into the exciting world of Marketing and Sales, starting with a one-year internship in the retail banking unit at Guaranty Trust Bank Plc, Nigeria. Upon completion, I joined Unilever Nigeria on the Unilever Future Leaders Program, a rotational program, where I had the good fortune of being exposed to various functions, such as field sales, shopper and customer marketing, and consumer marketing both in Nigeria and South Africa.
Eight years into my progressive career at Unilever, I evaluated what my mid- to long-term career goals were, and knew I needed a formal business degree to cap the business knowledge and leadership skills I had acquired over the years, and that started my MBA journey.
I started my school research with a set of criteria that I was looking out for. The first was an immersive, hands-on learning experience delivered through the Case-Based Method Ivey is known for. I had done a course online at Harvard Business School some months prior and had experienced learning with cases. This was rather exciting; hence it became my number one criterion. The Ivey case-based method exposes us to learning concepts in Marketing, Finance, Leadership, Analytics, etc. through real world scenarios. But more importantly, it teaches us fast and informed decision-making; a skill needed in the business world. Next was the duration of the MBA. I wanted a one-year MBA, which Ivey offers, rather than the more common two-year programs, because I didn't want to be out of the workforce for so long. A combination of these two factors made Ivey my business school of choice.
I began at Ivey, excited for the year ahead and looked forward to forging new connections and relationships that would outlive my MBA program. Then the COVID-19 pandemic threw my classmates and I a major curve ball exactly one week after we started. The school had to shut down and transition to online learning. I went through a series of emotions in a few short days, but quickly came to the acceptance of what this was – a global pandemic that I had no control over. So, I reminded myself of an Ivey quote that stuck with me ahead of my MBA offer: You only get to do an MBA once, make it count. I therefore embraced the situation, determined to have a great year, and so did my classmates. From virtual wine nights, to a virtual MBA lounge, to virtual team bonding sessions and random pairings with classmates so we could get to know one another better since we couldn't bump into each other in the  Ivey classroom or corridor, we are learning to take this challenge head on, be resilient in such a difficult time, and make the best out of every situation.
Additional Information
President, Marketing & Sales Club
MBA '21
Ivey Business School
Bimpe Adio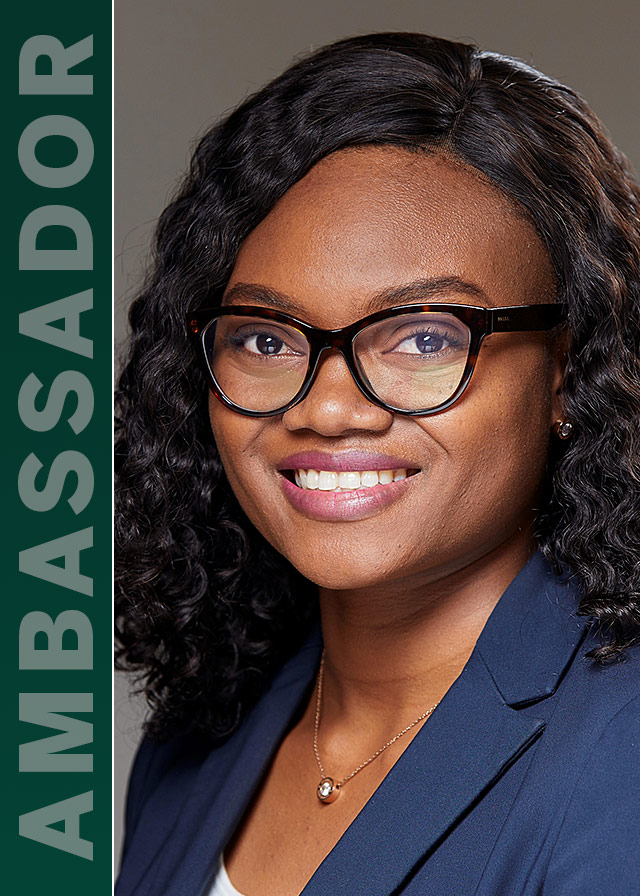 Lagos, Nigeria