I am an energy professional with skills and competencies aligned to a data-driven energy future. Prior to joining Ivey for my MBA program, I worked as an Earth Modeler and Geologist for Chevron. I recently emigrated to Canada, and I seek to make a career switch from a core geologist role to a business leader in the energy industry.
To aid my career and geographic transition goals, I decided to pursue an MBA. I considered Ivey Business School because of its one-year program duration, widely acclaimed case-method approach, and its reputation for developing business leaders. After interacting with some Ivey alumni, like Dayo Odunfa and Seun Akinloye, as well as several discussions with my recruiter, Ally Hobson, I was able to see how Ivey was a good fit for me and made the decision to join the 2021 Cohort.
Our class has been tagged the comeback cohort because of our resiliency as a group. Just a few days into the program, we had to move to a fully online mode of study and interaction because of COVID-19. We have been able to band together and rely on each others' strengths. Clubs elections, club activities, and networking events, such as wine nights, were all moved to a virtual environment and we nailed it.
In addition to learning from the class cases, I have made great connections both within and outside Ivey. I have also had the opportunity to be of service to the community. I contested the Energy & Resources Club President position, and am currently an Ivey MBA Student Ambassador, and MBA Social Retreat Senator.
As we move to a hybrid format of study with physical and online classes, I am confident I will continue to enjoy my time at Ivey.
Additional Information
Senator, Ivey MBA Social Retreat

Ivey MBA Student Ambassador

Ivey MBA Tech Club

Energy & Resources Club

Operations Club
MBA '21
Ivey Business School
'Bukunmi Babatunde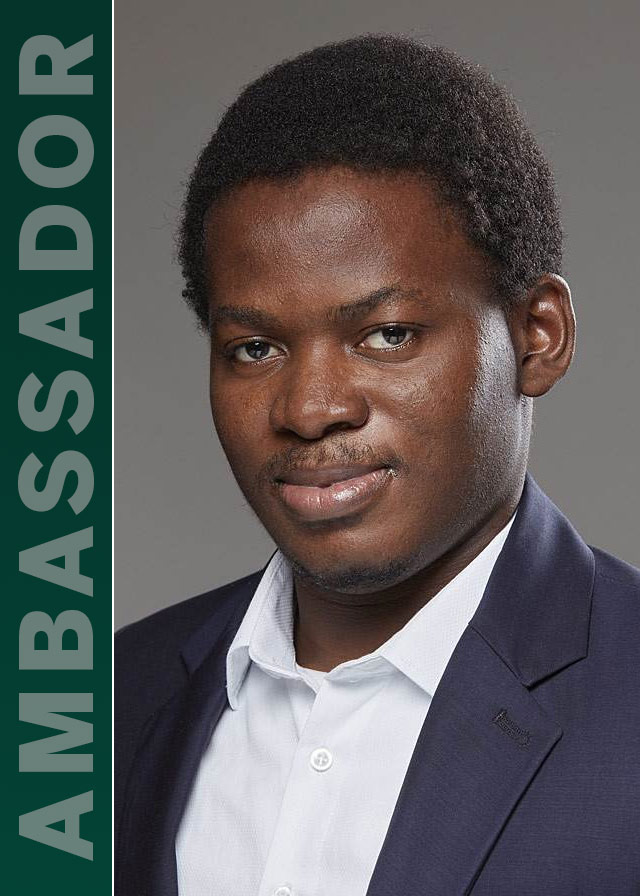 Lagos, Nigeria