I grew up on the Pacific coast of Lima, Peru, graduating from the University of Lima with a Bachelor of Science in Economics. It was my curiosity in learning about the financial, social and cultural realities of countries, and how to achieve sustainable economic development that led me to study Economics. Prior to Ivey, I spent seven years in the retail financial services industry as a business developer for Scotiabank and as part of BBVA Financial Services Products, Marketing & Segments team. After being promoted as a product manager for VisaNet, I decided to set my next summit, which was to pursue an MBA. (My first summit was getting to the top of Misti volcano in Peru). I felt it was the right moment to improve my business decision and management skills, to develop a new global perspective on how companies and industries are managed, to have an incredible student experience, and to transition my career into strategic projects.
I wanted to pursue a one-year MBA competitive program in an English-speaking country that would challenge me to step outside my comfort zone every day. I came to Ivey to be part of a community that values different perspectives. But  most importantly, to learn from Ivey's Case-Based Methodology  how strategic decisions apply in the context of many industries, and also how these real-case scenarios allow us to draw on our own professional experience. I also look forward to building a strong professional network in Canada.
One of my most recent challenges was in having two direct reports. It was my first time managing a team. I learned to delegate and make follow-ups effectively, listen to their ideas, and lead in new situations., I also learned to focus on their motivations and different skills so that the team could give its very best. While some days were better than others, I was grateful for the experience. I learned to feel comfortable under uncomfortable circumstances, question my ideas, have a positive attitude, and open mind to people who thought differently. I also benefited from making mistake. It was all part of the learning process.
My classmates and I are still battling the impact of COVID-19. The self-isolation brought on by the pandemic has unquestionably affected some of us in terms of experiencing anxiety and depression. In this difficult time, it is truly humbling to see peers take time out of their schedules to support our class and its well-being so we all can have the best student experience possible given the circumstances. Likewise, I feel extremely fortunate to say that my family is healthy.
At Ivey, I am the vice-president of the Investment Club. I want to contribute my experience as a business developer in the retail banking industry as well as to work on new initiatives that our club members are interested in. I am also participating as a club member in other clubs (Marketing & Sales, Finance, Consulting, Cannabis Business, Technology, Culinary & Wine Club and Entrepreneurship) in order to learn from my classmates' experiences.
MBA '21
Ivey Business School
Carmen Anicama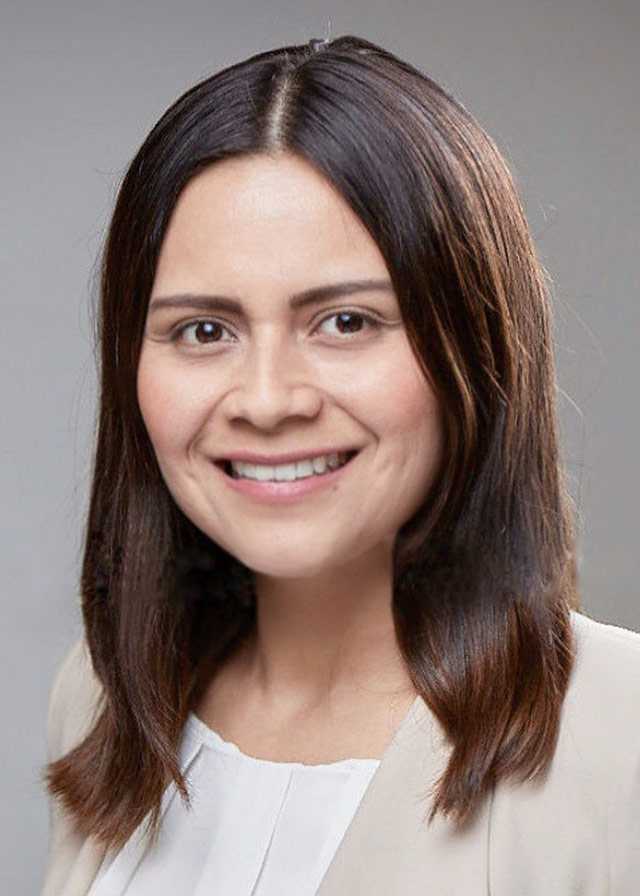 Lima, Peru