I am an international student from Lima, Peru, with eight years of experience in marketing and sales roles within Consumer Packaged Goods and B2B multinational companies, and three years of lecture experience as a marketing professor for undergraduate students at a private university.
The reasons why I decided to pursue an MBA were to obtain a holistic understanding of the business, and to step out of my comfort zone in marketing and sales by gaining more knowledge in other functions, such as finance, analytics, human resources, operations and strategy.
During my research about the programs, I realized that Ivey's MBA was the right fit for me because its one-year length would allow me to continue obtaining experience soon after graduation, which I believe is crucial due to the ever-increasing competition, and the fast pace of modern work standards. Secondly, I found Ivey's Case Method more conducive to learning than other forms, as I can relate more to it, making full use of my personal experience. Fortunately, I had the chance to attend a marketing class during my application process, and I could reconfirm how engaging and challenging the method for the class was. Finally, I was sure that being part of Ivey's prestigious alumni would make me more competitive when applying for a position.
What I like the most about the cohort is that everyone brings something unique, making our community diverse where everyone can learn from each other. In my case, what I consider valuable to share with my peers are my progressive experience in multinational companies, the leadership skills I have developed during the different responsibilities I had been assigned to, and my active involvement with the community.
During these unprecedented times, even though we have been socially distanced, we have been closer than ever thanks to technology tools. We have been going through the cases together, motivating and encouraging each other to continue with our plans to build a community, to advance with the curriculum, and to prepare for the coming interactions with recruiters and companies.
My advice for prospective applicants is to come to Ivey to experience the learning environment. You are not alone in this process; you have a community to help you out. Be sure that your journey at Ivey is guaranteed to be transformative.
Education
Bachelor of Science in Industrial Engineering (University of Lima)
Additional Information
Extra-curricular activities
Member of the Marketing & Sales Club
Member of the New Ventures Club
Partner and volunteer at UNICEF
MBA '21
Ivey Business School
Cesar Hesse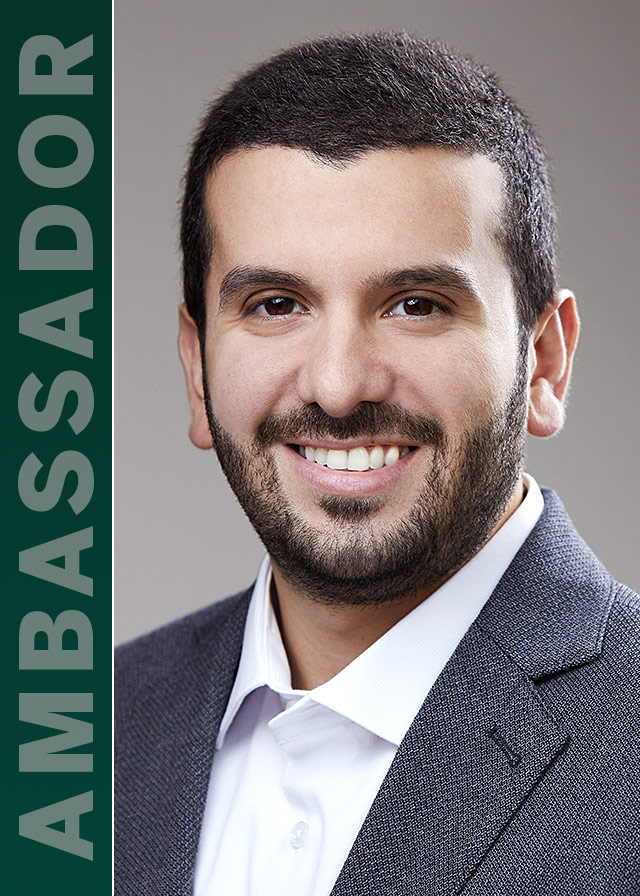 Lima, Peru