In the past four years since college graduation, I have travelled to more than 20 countries, and launched my own online game (one million clicks and counting). Professionally, I have worked in two different sectors: Venture Capital Investment and Business Development.
Specializing in the Telecom, Media, and Technology investment space, I was exposed to a broad range of industries and business models early in my career. In addition to investing, I particularly enjoyed working with portfolio companies, and helping them tackle tough problems. To gain hands-on experience at the firm level, I pivoted to a business development role at the headquarters of an immigration consulting company. My core responsibilities involved recommending growth opportunities to senior management and negotiating contracts with business partners in the U.S. and Europe. Having worked with startup companies, and in a midsize corporation, I wanted to take on more challenge and solve complicated business problems on a larger platform. An Ivey MBA was the natural next step for me as I looked to sharpen my business acumen and develop a strategic mindset. In addition, I was excited to learn more about marketing, operations, and digital transformation, areas that I was always interested in but lacked the formal educational foundation.
I chose Ivey for three reasons. First, I wanted to study in a diverse environment that celebrates both individuality and collaboration. What I enjoyed most during my undergrad years, and what I was looking for in an MBA program, was the opportunity to initiate stimulating conversations with peers from different backgrounds. Secondly, during my research I was immediately drawn to Ivey's Case-Method Learning. I truly believe the best way to learn is to look beyond theories in textbooks and to tackle real-world problems faced by business leaders. And finally, the global reach of Ivey's alumni network was a major draw that I knew would provide a lasting benefit throughout my career.
Here at Ivey, I am constantly challenged to get out of my comfort zone. Through case learning and business simulations, I have gained knowledge of a wide variety of industries and managerial situations. I have also learned to distill and prioritize essential information from complicated scenarios and become more comfortable with making decisions in ambiguous circumstances. During my recruitment process, I have benefited tremendously from Ivey's extensive and supportive alumni network. The Ivey people I connected with genuinely care about my personal success and have provided me with help and constructive feedback beyond what I could have asked for. Grateful for the support I have received, I will carry on the spirit and pay it forward.
Education
BA in Economics and Mathematics, Mount Holyoke College, U.S.
Additional Information
Forté Fellow
Social Impact Senator
Consulting Club
Marketing Club
Operations Club
MBA '21
Ivey Business School
Cindy Li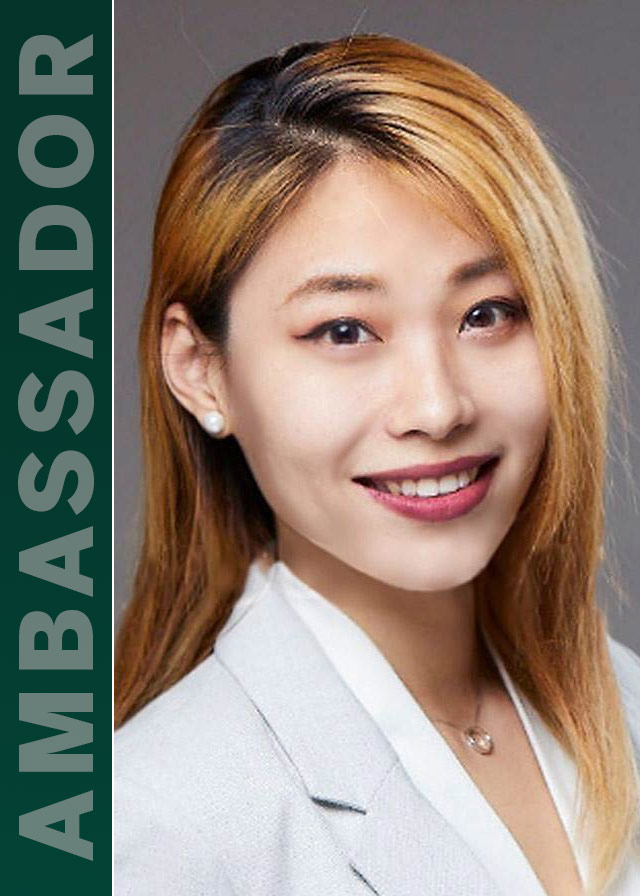 Nanjing, China