Funny enough, I started my career wanting to become a business professor. After completing my undergrad in economics, I pursued my Master of Financial Economics part-time while working at Apple. I was very interested in graduate and doctoral studies, but through a series of events, an entrepreneurial venture, and a successful seed round of funding, I found myself at the helm of a fashion start-up in Montréal.
After a few years as F&O Manager and Director of Finance, I felt it was the right time for me to combine my experience with the platform only an MBA could provide, to transition into the next stage of my career. 
Originally, I was contemplating pursuing an MBA part-time in Montréal. Once I narrowed that down to a full-time experience, my preference was a one-year program. I was partial to either staying in Canada or heading to Europe. My top choices were INSEAD, Oxford Saïd and Ivey Business School.
I connected with all my top choices, but ultimately felt like the admissions directors at Ivey were a cut above the rest. I liked the personal touch, and easy access to the team. It painted a very positive picture for the type of support I expected to receive during my MBA.
I connected with Alumni from all my target schools, and again, Ivey MBAs were more candid, approachable and engaged. All these factors, plus the strong network in Canada with a broad presence in every firm, made Ivey the right choice for me.
I feel I really embody Ivey's "Pay it Forward" mentality. My experience – from operations in technology to finance in fashion – allowed me to bring a diverse set of skills and knowledge to the Case-Based Learning environment.
As the only case-based program in the world that starts classes in March, the pandemic disrupted Ivey's MBA like no other. The curriculum doesn't simply promote social interaction, it evaluates it in every class. While we've been uniquely impacted by the global lockdown, difficult times can bring people together or push them apart. Our class chose the former. It is truly a testament to the perseverance — nay, anti-fragility — of our cohort that, despite the circumstances, 154 MBA candidates have banded together to tackle the challenges that lie ahead.
The Ivey faculty and administration have facilitated some great learning opportunities through the Teachable Moment's series, in which we've had firsthand discussions with notable alumni and national leaders, such as Stephen Poloz, Dave McKay and Michael McCain.
From online wine nights and peer-facilitated Zoom tutorials, to fireside chats and virtual case interview workshops, we've all found solace in the fact that we'll share a common bond and will forever be remembered as the Ivey MBA Class of COVID-19.
Additional Information
Co-President, Ivey Consulting Club
MBA '21
Ivey Business School
Danial Agha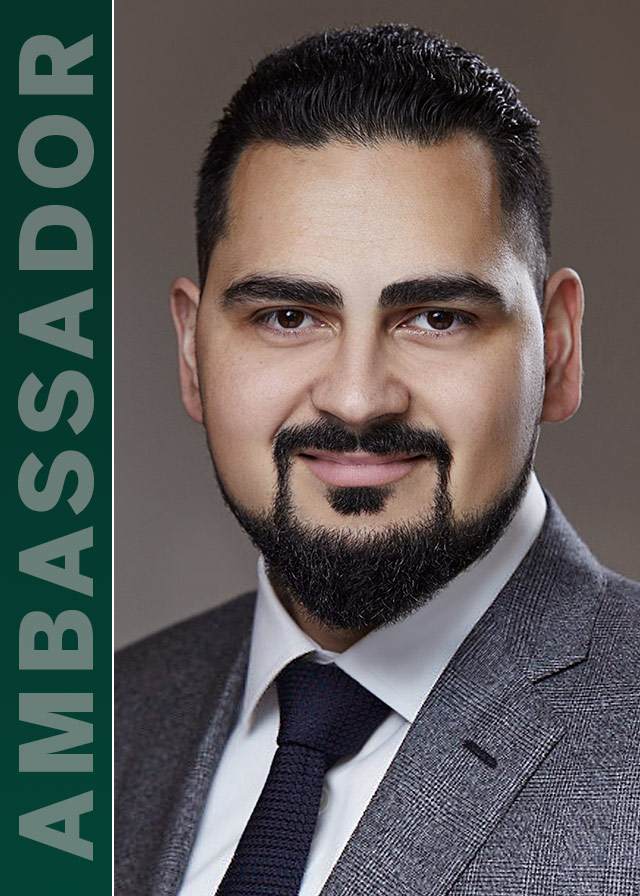 Montréal, Canada