After graduating from McGill University with a Bachelor in Mechanical Engineering, I moved to Calgary to start my career in the energy centre of Canada.  
I have spent over seven years in the Energy Industry, focused on the midstream sector at TC Energy (formerly known as TransCanada Pipelines). I have had the opportunity to rotate across several areas of the business with roles in construction, project management, and international business development.
My most recent role was working in Mexico for the Commercial and Business Development team. I worked across multiple business and financial units, developing large multimillion-dollar projects, and evaluating new business opportunities in Mexico. This role was my first exposure to working in a strategic business team where most people held MBAs, and where key decisions were made on the future direction of the company in Mexico. I was constantly challenged with opportunities to learn from my team and the colleagues. I knew if I wanted to continue to grow into similar roles, I needed to expand my skills and education, which motivated me to pursue an MBA education.
During my research investigating MBA programs, I attended an Ivey class visit where I first experienced the case-study method. After witnessing the dynamics in class and seeing how close the cohort was, I realized how important it was for me to feel that I was part of a community in a small class setting. After speaking with alumni and recruiters, it became obvious that Ivey was the right fit for me.
My experience at Ivey has exceeded my expectations. I have learned an incredible amount of new business concepts and have built lasting relationships with my incredibly diverse classmates. I am constantly amazed by the incredible people in the cohort and the unique knowledge they have to offer.
My advice to incoming students is to come to a class visit and speak to alumni and current students. It is the best way to experience the case-study method and the get the 'feel' of the Ivey community. Your MBA year is going to be incredibly busy but also very rewarding, so make sure you are mentally and physically prepared. Finally, there will be many activities going on at the same time and you will have to choose your own path; so stay true to yourself, know who you are, and do you!­
Education
Bachelor of Engineering, Mechanical (McGill University)
Additional Information
VP, Energy & Resources Club
Forté Fellow
Industry: Engineering
MBA '20
Ivey Business School
Daniela Barros, P.Eng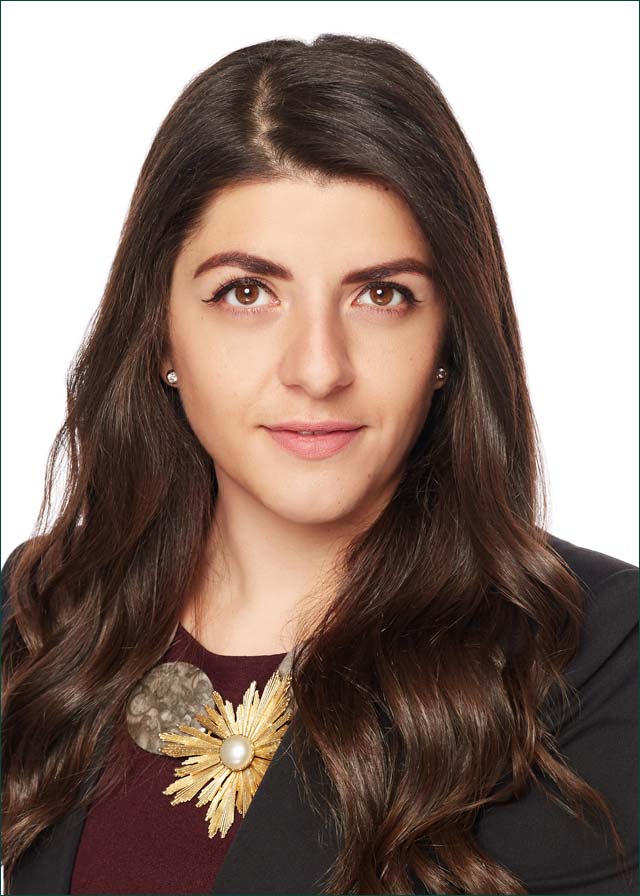 Interface Lead- Sur De Texas-Tuxpan Project, TransCanada
Pre-Ivey: Toronto, Canada
Toronto, Canada