I was born in Russia but have been calling Canada home since 2011. I went to Queen's for my undergrad where I studied Health and Global Development. Soon after, I joined the Lululemon corporate office, where I worked in the Operations Excellence and Public Relations departments.
I realized very quickly that I wanted to advance my career in business – I am passionate about strategy, marketing, retail and the fashion industry, but I definitely lacked business acumen. I have always had an MBA on my radar, but it is at Lululemon, an innovative, Canadian, female-driven company, that I felt I was ready to take the next step. I have met wonderful mentors at Lululemon who encouraged me to pursue my goal and apply for my MBA.
I chose Ivey for three reasons – because of the case method, its small and diverse class size and a one-year program. Case method provides a fantastic real-world approach to learning – for each class we have to read a new case, often analyze financial statements, and most importantly, make a decision on the strategy for the company moving forward. Knowing that executives in the companies we are studying had to make these decisions at some point in time is exciting and empowering. Having only a 150 people in the program allows us to build close relationships with each other. The class is very diverse, both in prior career experiences and in nationalities represented, which adds to richness to conversations in and outside of class. And because it is just a year-long program, the learning curve is steep. The intensity of the program has certainly pushed me but my classmates, faculty and Career Management team are always there to provide support. I also think that this intensity accurately mimics the experience of being an executive or a management consultant, and you quickly learn to manage your time and resources wisely.
Most importantly, the program is teaching me to stay positive throughout any challenge, to leverage my own and my team's strengths, and to always focus on collaboration.
Education
Bachelor of Arts, Health & Global Development Studies (Queens University)
Additional Information
Forté Fellow
Industry: Health Science
MBA '20
Ivey Business School
Ekky Manoilenko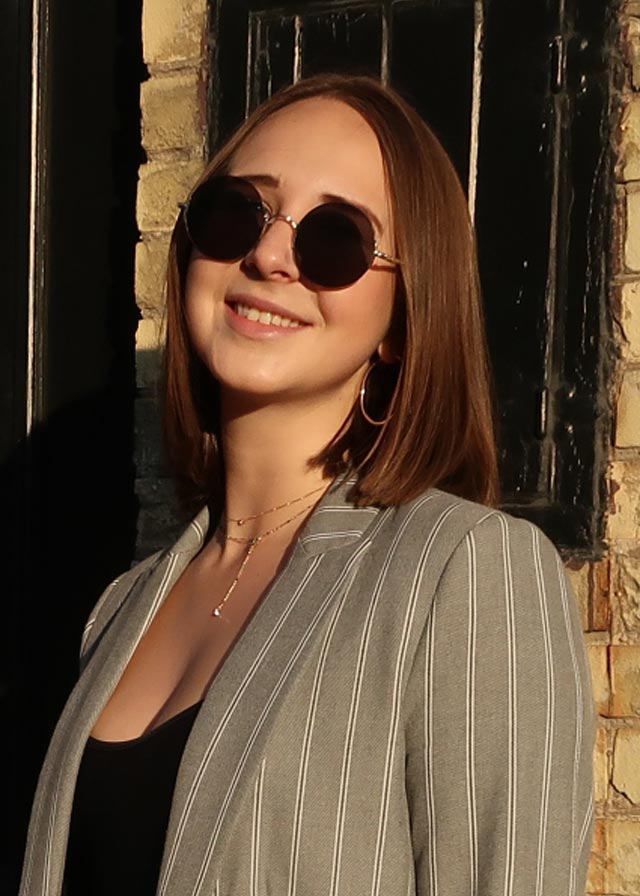 Public Relations Coordinator, lululemon
Pre-Ivey: Vancouver, Canada
Vancouver, Canada