I had been fortunate to work for a very ambitious yet disciplined Fortune 500 organization for 7+ years.  The work I did at Kiewit was great, it was challenging and stimulating and the company had a general culture of "bringing solutions not problems". No two jobs were ever the same. However, I knew that I wanted to move into a role where I could affect more change and drive the direction of organizations. I also knew that I wanted to further my education. Obtaining an MBA made the most sense for me to accelerate my career, learn the skills I needed to achieve my goals and at the same time increase my network and set me up for an exciting career.
The key factor that led me to choose Ivey was their use of the case-method learning. Having been out of school for some time, I knew that I wanted an immersive learning experience that would allow me to apply my learning to real life business problems and scenarios. I had done my undergraduate Engineering degree at Western University so I had first-hand experience interacting with students from Ivey. I knew there was a process to the program and that the process worked.
One of my biggest accomplishments in the program was being elected President of the MBA student council (MBAA). My role involves ensuring that the class remains connected and engaged as the faculty and administration guide us through this rapid growth experience. Through this role, I have come to realize that I have some truly amazing classmates. They are constantly finding new and creative ways to "community" and connect with one another. From helping fellow students move in to a new and unfamiliar city, to getting together for run clubs, potlucks, tea parties, rock climbing get-togethers, weekly wine "tastings", intramural sport teams….the list goes on. Despite the sheer amount of work and career prep that we are required to complete as part of the MBA program, my class is persistent in their pursuit to find new ways to connect and engage with one another.
Having been in the program a few months now, my expectations for an educative experience have been surpassed. While it was a key factor in my decision to choose Ivey, I've learned that case-method learning is only one of the many ways that Ivey puts you in the deep end and gets you to grow…fast.
Education
Bachelor of Engineering Science, Mechanical (Western University)
Additional Information
President, MBA Association
Industry: Engineering
MBA '20
Ivey Business School
Emmanuel Ukposidolo, P.Eng, PMP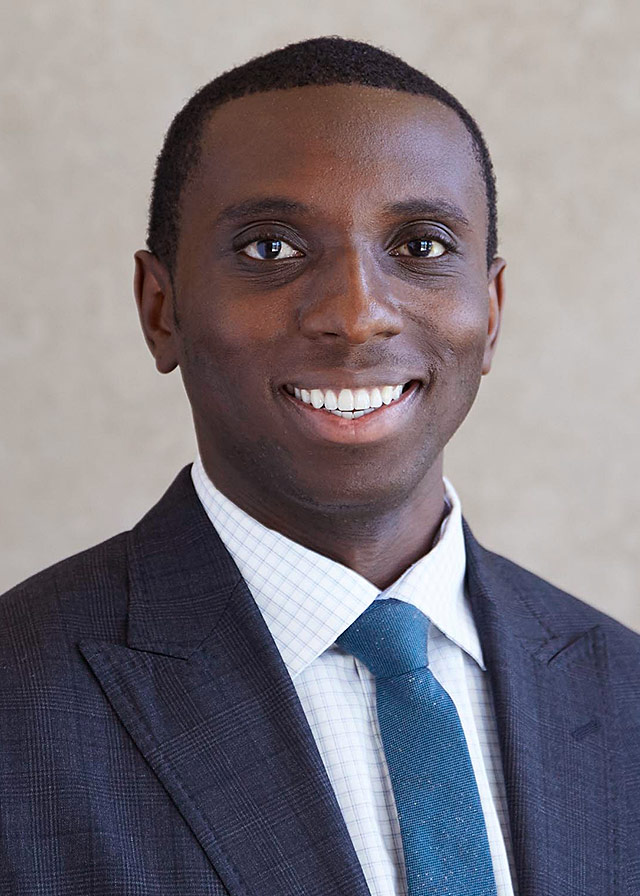 Scrum Master & Software Business Analyst, InEight Inc.
Pre-Ivey: Markham, Canada
Omaha, United States