Since my childhood, I had been fascinated by energy. Growing up in Jacqueville, a coastal town in southern Cote d'Ivoire, I still remember vividly the nights when I studied under a dim kerosene lamp due to frequent blackouts. Seeing its impact on society, I was determined to contribute to the energy sector.
After finishing my undergrad in Chemical Engineering with an option in Petroleum, Schlumberger has nurtured me closer to my goal with hands-on experience in the energy industry. I was motivated to learn state-of-the-art exploration and capital-intensive project management, so I accepted my assignment in United Arab Emirates, (UAE), the sixth OPEC Country. Aside from regular projects, I joined a taskforce for rolling out a new data acquisition system for UAE's biggest client. By coordinating with our Headquarters in Houston to run test pilots, I learned how breakthrough technology was implemented from boardroom to client adoption. Overall, working with diverse teams in the Middle East vastly enriched my perspectives in the energy industry. Short-term assignments as Operations Support Engineer leading high-profile drilling projects for national oil companies in Pakistan, Egypt, Kurdistan, and Iraq further molded my leadership capabilities. .
I really enjoyed all the different roles I held throughout my career, but it was when I got promoted as a Product and Service Delivery Manager, with more exposure to business decisions, that I became more conscious of a lot of gaps in my own knowledge. I needed to further my education in some way and knew I wouldn't be able to rely on work experience alone to get me to where I wanted to be.  As a career switcher looking to pivot into business strategy, I knew that an MBA would change the trajectory of my career while equipping me with the financial acumen, leadership skills, and confidence to succeed. One of my top two criteria for applying to a business school was the program length and the method of teaching, as I was looking for something short and impactful. The Ivey MBA struck me with its collaborative approach through Case-Method Learning, the great alumni network, and the class size. The program, entirely based on the case method, uses real business case scenarios to ensure every class is relevant in today's world, as well as interactive and memorable.
Living our dream of being part of Ivey's MBA, our Class of 2021 have been impacted by the COVID-19 outbreak. I still remember the frustrations, and concerns about the impact of the pandemic on the program. Fear and anxiety can be overwhelming but completely normal reactions to challenging situations that involve danger and uncertainty. However, Ivey's faculty has again demonstrated how professional they are, in their ability to pivot and provide an exceptional experience when classes moved online. With the MBA Teachable Moments initiative, we had access to accomplished leaders during the COVID-19 pandemic. The experiences they brought were rewarding, and afforded students the ability to hear the leadership challenges faced, and the insights leaders have gained, as they navigate the global pandemic. I feel honored to be part of this family that thrives together through adversity, and is learning how to be more resilient.
Additional Information
MBA Study Abroad Senator
Ivey MBA Brand Ambassador
Consulting club
Energy and Resources Club
Pre-Ivey Residence
Abu Dhabi, United Arab Emirates
MBA '21
Ivey Business School
Fernandez Bogui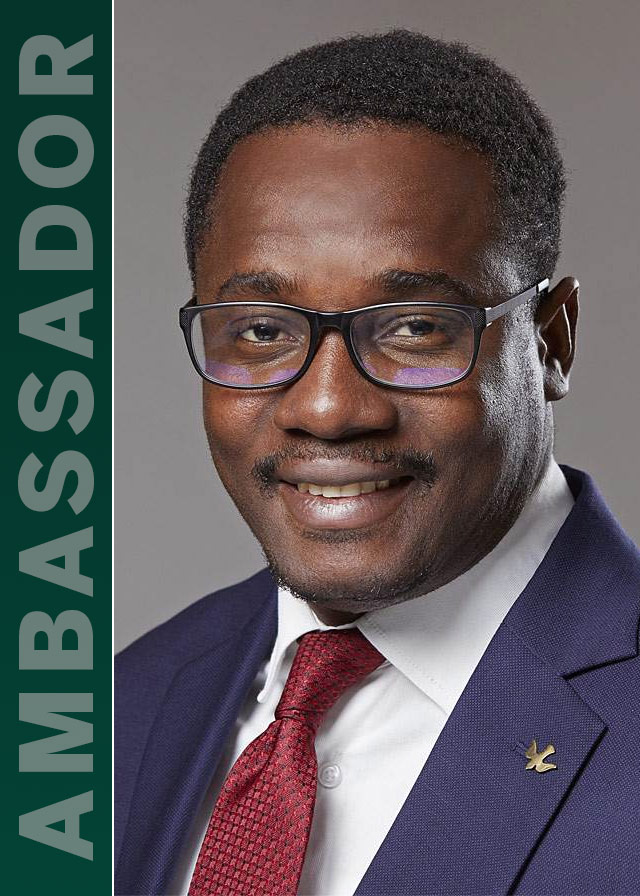 Jacqueville , Côte d'Ivoire