My professional experience over the last six years has generally overlapped between finance and strategy. While I had acquired good training in finance through the CFA program, I was keen to deepen my knowledge and skills in areas such as strategy, marketing, business decision making and leadership. I also wanted a safe place to fail during my learning process. The Ivey MBA program, which is known for producing some of the best management consultants in Canada, presented an excellent opportunity for me to achieve my goal.
A key factor for me in choosing the Ivey MBA Program was the pedigree of the school's alumni. Among this group, I found high-performing professionals who I could gladly approach for mentorship. This includes the CEO of the Royal Bank of Canada, and top executives in other leading banks such as BMO. While this was more pronounced in Canada, I even found a number of high achievers in Nigeria who had also graduated from Ivey. As an "in-house alumnus", a major achievement for me has been supporting prospective applicants in Africa, in making their business school decisions. Through the recruitment team at Ivey, I have had the opportunity to offer meaningful advice to several young professional interested in pursuing the MBA Program at Ivey.
In just three months, I have developed a number of skills that are highly applicable in any business setting. Through the case-based methodology, I have also witnessed several of my classmates (with backgrounds unrelated to business), develop an advanced understanding of diverse, business-related principles, and apply this knowledge in solving complex cases. For instance, we have a former sommelier who is now an expert at crunching DCF models. Classes have been most insightful because everyone presents a unique but intelligent perspective to case-worthy business problems.
In five years from now, I hope to be an influential leader in a firm focused on capital markets or business strategy. The Ivey MBA Program has exposed me to limitless opportunities in both financial services and management consulting, which I intend to consider. I plan on leveraging the program resources such as the alumni, career coaches and networking events in narrowing down on my options. I am confident that, by the end of the program, I will have developed the skills to achieve results at the management level of any leading organization.
Education
Master of Science, Investment & Management (University of Strathclyde)
Bachelor of Science, Economics (Convenant University)
Industry: Economics
MBA '20
Ivey Business School
Fiyin Oyewo, CFA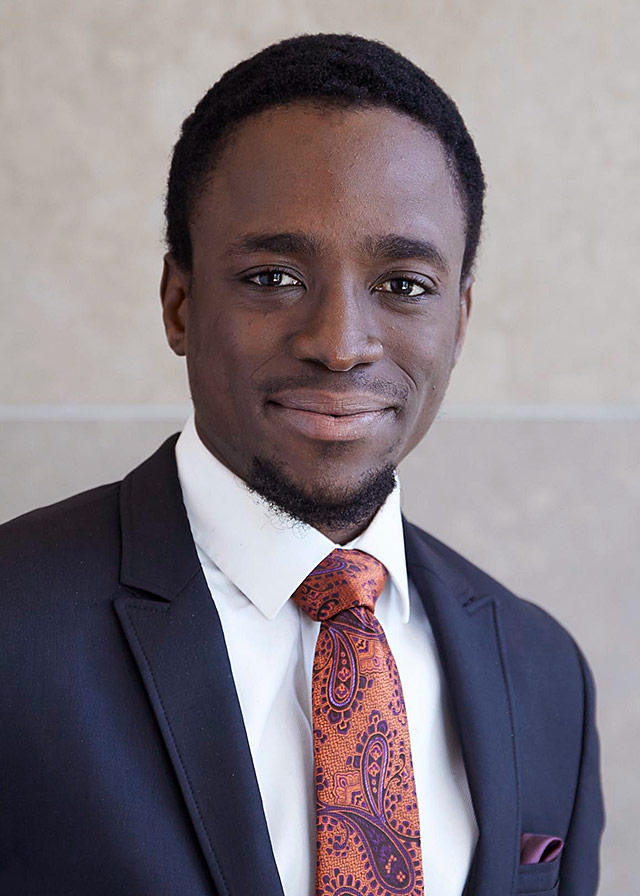 Business Economist/Project Finance Support, Oriental Energy Resources Ltd.
Pre-Ivey: Lagos, Nigeria
Lagos, Nigeria