I am an international student from Ho Chi Minh City, Vietnam. I have about 6.5 years of working experience and am currently a CFA Charter holder. My industry exposure includes real estate, FMCG, electronics retailing, pharmaceuticals and agriculture.
After completing my undergraduate in business at Ritsumeikan Asia Pacific University in Japan, I returned to Vietnam and chose a career path in finance, given my strengths in finance, accounting, and quantitative analysis. I first landed a job as a cost analyst at Procter & Gamble. Following that, I joined EY as a financial auditor to acquire skills and practical knowledge in audit. During my time at EY, I audited one of the biggest listed conglomerates in Vietnam, auditing accounting practices across various industries and taking initiatives to write VBA codes in Excel to facilitate data processing and increase productivity. After two years at EY, I joined my most recent company, a local Vietnamese conglomerate, to develop my corporate finance career. I took responsibilities in multifaceted functions of finance at my company, including financial and management accounting, capital financing, financial modeling, investment analysis and M&A related activities. I was promoted to the CFO role in mid-2017.
After almost seven years of professional experience, I decided that it would be the right time to pursue an MBA. I wanted to get out of my comfort zone in finance and gain more knowledge in other functions such as analytics, marketing, human resources, operations and strategy; I knew this would allow me to adopt multidimensional business perspectives and execute my managerial role more effectively in the future. An MBA program also brings together people coming from different industries and cultures with diverse perspectives and experiences. Being able to learn and share with these people has been invaluable. In addition, this network of talented professionals gives me great opportunities to establish some life-long friendships and potential business partnerships.
Choosing a suitable MBA program for me was very challenging. However, when doing a thorough MBA search, I knew Ivey would be the perfect match for me. Ivey is a top MBA in Canada that recruits some of the best talent in Canada and from around the world. Ivey also offered a one-year program, which is preferable for a professional like me so I can accelerate my study and get back to work shortly. More importantly, I am grateful to work with the top-ranked career management team at Ivey, with its impressive statistics of high placement rate and high allocation in financial services/institutions, to land my dream job and grow my career.
Education
Bachelor of Business Administration (Ritsumeikan Asia Pacific University)
Industry: Business
MBA '20
Ivey Business School
Hoang Le, CFA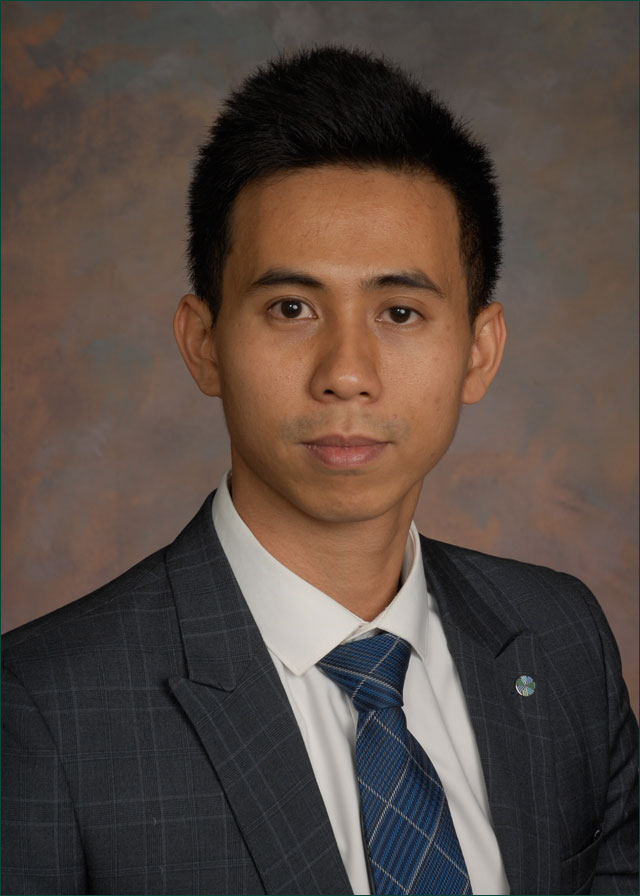 Chief Financial Officer, Nguyen Kim Investment & Development JSC
Pre-Ivey: Ho Chi Minh City, Vietnam
Ho Chi Minh City, Vietnam