I grew up in Edmonton, Alberta, and graduated from the Alberta School of Business with a Commerce Degree in Strategic Management in 2015. I cut my teeth in the telecommunications industry, working in mid-level management for a few years with Tom Harris Cellular, a TELUS retail dealership. In 2018 I had the opportunity to join Randstad Canada in as an account manager within the human capital and recruitment space.
I consider myself immensely fortunate to have worked with, and for, world-class organizations. But after attending a mock class ("First Class on the Road") hosted by an Ivey faculty and recruitment team, I knew almost immediately that this program would launch my personal and professional abilities to new heights. The calibre of intellectual curiosity, the case method, and the dynamic teaching of the professors drew me in, and I knew that this kind of environment would pave the way to incredible possibility in my career trajectory.
As I began to seriously contemplate pursuing an MBA, Ivey's one-year timeframe and case-based teaching methodology continued to draw me back in. I've always been innately intellectually curious, and the ability to be an active participant in my learning environment – to discuss, shape and discover the answers to complex business problems, alongside some of the best and the brightest – would bring out the best in me. The genuine care factor demonstrated by the Ivey recruitment team along my journey to the program only solidified by commitment to candidate for the program.
In the first few weeks at Ivey, I remember faculty and alumni referring to the year ahead as a "transformative experience." I always wondered what exactly they meant by that phrase. Now, nearly five months into the program, the truth in that sentiment becomes clearer every day. The program teaches you time management and expands just how effectively you can respond to competing deadlines. It prioritizes action over complacency, strategic thinking over short-run gain, and teaches practical decision-making in the face of ambiguity and uncertainty. My experience at Ivey has transformed my ability to handle analytical complexity, to contribute constructively in group work, and to lead with character and integrity at the forefront of it all.
The Ivey MBA program is unequivocally and unashamedly challenging. It has demanded the very best from me, every day. It has stretched my ability to think critically, engage constructively, and speak persuasively. It takes work – in a daily, hustle-and-grind kind of way. But, through it all, I can see and sense that transformation – in analytical decision making, comfort with ambiguity, and character in leadership – that was echoed by upperclassmen and faculty. It is this transformation that has made the Ivey experience so worthwhile for me, and a journey that I believe will stay with me for years to come.
Education
Bachelor of Business Administration (University of Alberta)
Additional Information
VP, Sales & Marketing Club
Industry: Business
MBA '20
Ivey Business School
Joel Hansen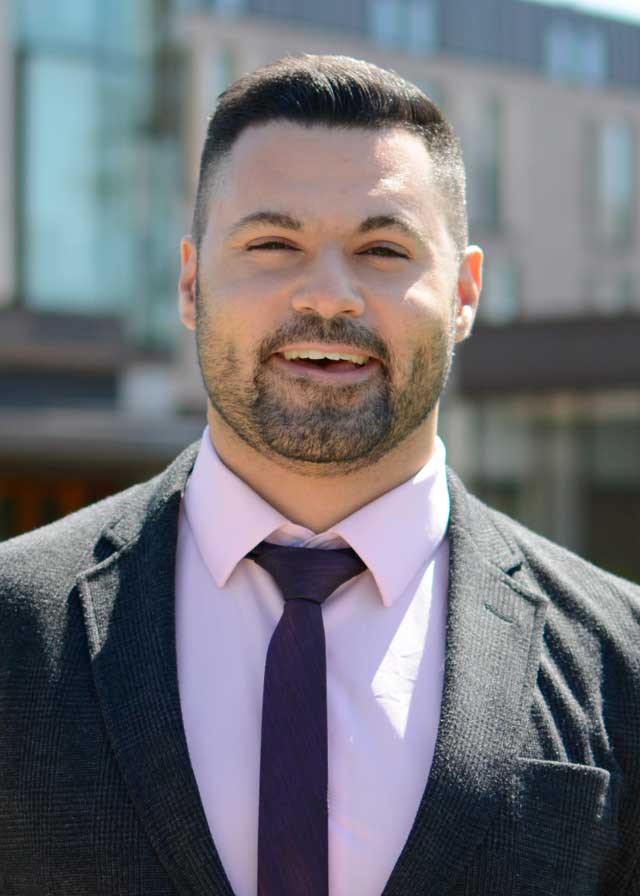 Account Manager, Randstad Canada
Pre-Ivey: Edmonton, Canada
Edmonton, Canada