I arrived at my decision to pursue an MBA after solidifying my professional goals. After nearly five years working in the USA and East Africa, I came to understand the immense ability companies have to effect positive global socio-economic change. I wanted to continue my pursuit of a meaningful career at the intersection of strategic innovation and emerging markets and in order to do so, I knew I needed to bridge my background in politics, policy, and economics with finance. This integration suggested that an MBA was the logical graduate route.
In looking for an MBA program, I wanted to maximize my future professional opportunities, hone my quantitative and managerial skills, build my network, and minimize my time outside of the world of work, all while making the smallest possible dent in my wallet. After seeking advice from my professional mentors and personal network, it quickly became clear that Ivey is long recognized as one of the top MBA programs in Canada. After comparing the financial and personal opportunity costs of attending a few of the top-ranked programs, Ivey still came out ahead of the rest, especially compared to the two-year timeframe offered by most MBA programs. Ivey also teaches using the case method, which integrates the core disciplines in a way that is readily applicable outside of a classroom setting. These cases prompt robust classroom discussions that draw upon everyone's previous professional experiences and makes for a more holistic learning experience. 
One of my biggest accomplishments in the program so far has simply been becoming a member of the Ivey family. Since the first day of class, our cohort has worked to build a strong, healthy, collaborative, and supportive family. Apart from the academic achievements and personal wins, the dynamic that we have created as a student body is what I am the proudest of.
My class is passionately speeding towards challenging careers, and yet, there is a healthy balance between the drive to succeed, and taking the time to build lasting friendships and enjoy the journey.
Education
Bachelor of Arts, International Affairs (The George Washington University)
Additional Information
Forté Fellow
Industry: Arts
MBA '20
Ivey Business School
Katherine Wynne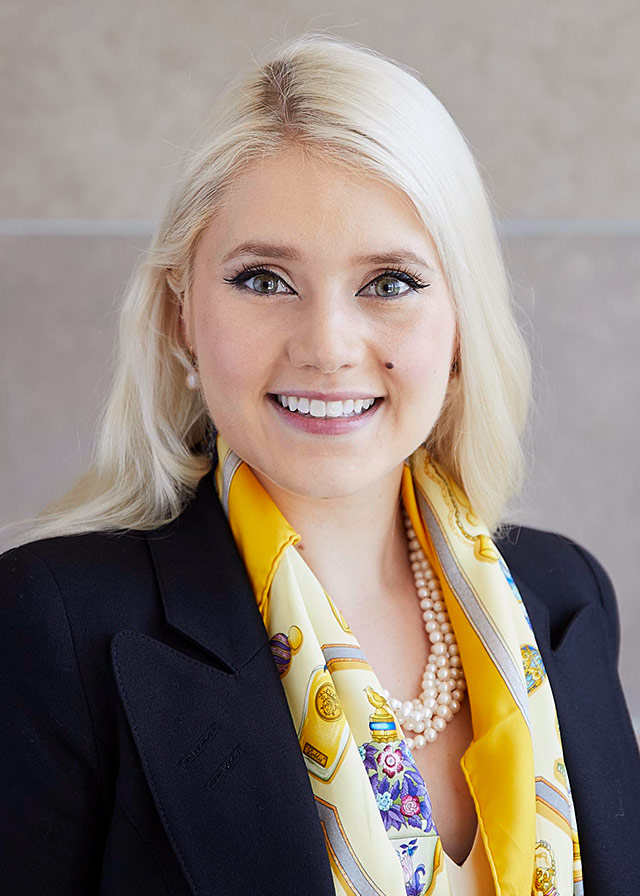 General Adviser , Tanzania Women Chamber of Commerce
Pre-Ivey: Calgary, Canada
Calgary, Canada