After completing an undergrad in History and a post-grad in Project Management, I spent four years working at a boutique communications agency specializing in team engagement and corporate culture development. As an account manager, I loved helping my clients develop creative internal communication strategies that allowed them to communicate their key stories to their teams to boost engagement and connectivity. Ready for my next challenge, I decided to do an MBA because I wanted to play more of a role in developing the stories I was helping to communicate, and have more of an impact on the overall strategy of a business.
My top two selection criteria for potential MBA programs were that they needed to have both a strong reputation, and community culture. I am a believer that, regardless of how great an organization may seem on paper, it is the people who make it something worth being a part of. After meeting with representatives from the top Canadian MBA programs, it was clear to me the Ivey community was something I wanted to be a part of. I believed I had a lot to gain from being a part of the Ivey MBA class of 2021, but also knew I had unique perspectives to offer to my fellow classmates based on my non-traditional pre-Ivey experiences.
I saw the power of the Ivey community as we adjusted to the onset of COVID-19 a week into our program. Many of us struggled to accept that the next year would not look anything like what we expected, but by leaning into the fact that there was a group of 180 people who understood what the others were going through, we were able to build a community of support and friendship despite the challenges. Six months in, I have been so impressed with my classmates' commitment to making the most out of our unique experience this year. Positivity can be a difficult thing to maintain during a period like this, but I truly believe the community we have created for ourselves will be as strong, if not stronger, than it would have been in a year without COVID-19.
Additional Information
President, Social Impact & Sustainability Club 
Leadership Conference Senator 
Ivey Student Ambassador
Lean In Canada scholarship recipient 
Women in Management Club
Technology Club
Marketing & Sales Club
Business of Sports & Entertainment Club
Culinary & Wine Club
MBA '21
Ivey Business School
Kristina Weatherbee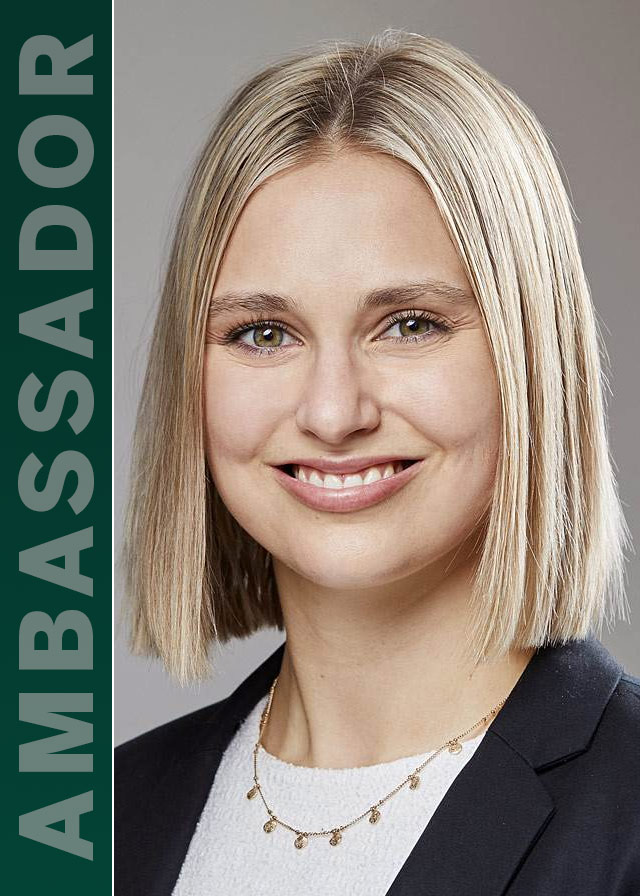 Mississauga, Canada