Pursuing an MBA has been a long-standing goal of mine because of its potential to diversify my business knowledge, widen my professional network, and propel my career growth forward. After enjoying working in pharmaceuticals for the past five years, I wanted to expand on my education and experience. While attending an MBA fair, someone from Ivey made a striking comment: "Don't self-select yourself out of an MBA." In other words, when you decide you are not good enough, you rob yourself of the opportunity altogether.
Fully motivated, I started researching universities and collating the information into a decision matrix (any excuse to use Excel!). After realizing that each program had its own strengths, I identified the factors important to my career: An immersive learning experience that mimicked real-life meetings; a career management team that enriched the job search process; and, an alumni network that was interested in engaging with MBA candidates. Past performance in these three factors, and the ability to achieve them within 13 months, are the reasons I chose Ivey. 
I am so happy that Ivey chose me back! From the first interaction to the end of the application process, I sought to demonstrate the ability to grow professionally, connect meaningfully with others, engage with the community, and develop clear goals. I made a concerted effort to network with the university and understand the program experience. I believe these strategies played a significant role in my acceptance into Ivey Business School.
Two months in, each class and interaction has been a valuable learning experience. I was excited to be elected to a leadership position on Ivey's MBA Association as VP External, a role that engages with alumni, organizations, and the community. I am also thrilled to be a member of many of our amazing clubs, with peers who continuously amaze me with their superpowers.
This year has not gone according to plan for any of us, and our class is no exception. After four days of classes together, we were moved to a virtual classroom. We had to make the best of the situation, and focus on areas within our control. My incredible classmates have taken initiatives to organize virtual get-togethers, and industry expert speaker sessions. The Ivey faculty, staff, and alumni have made extraordinary efforts to provide academic and networking support. Adjusting to this change has not been easy, but I am proud of our resilience, and thankful for our good health.
I have been taught to set goals and create a plan to be successful in life. My MBA experience so far has also taught me to anticipate obstacles, and work harder than you expected, to cross the finish line successfully.
Additional Information
Clubs/extra-curricular activities:
VP External of MBAA
Club member of Ivey Business of Sports and Entertainment Club, Consulting Club, Entrepreneurship Club, Finance Club, Health Sector Club, International Business Club, Pride Club, Sales and Marketing Club, Technology Club, and, Women in Management Club
MBA '21
Ivey Business School
Mondira Chowdhury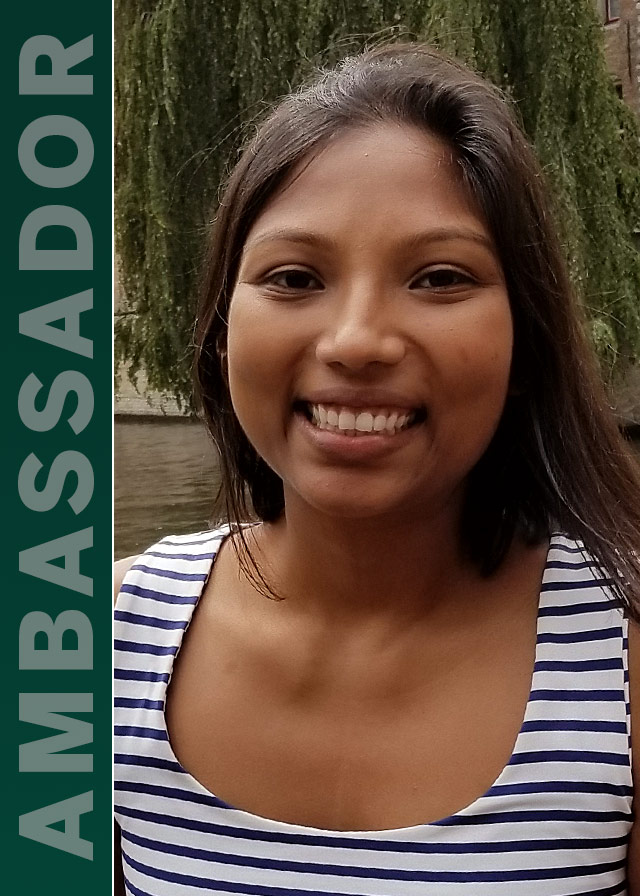 Toronto, Canada