Having served my country for eight years in the Special Forces in India, I developed strong operations management, human resources, crisis management and leadership skills. However, I wanted to transition out of Army to seek new leadership opportunities in the business world while maintaining more autonomy over my career and personal life. To achieve this goal, I wanted to augment my experience with business strategy, financial planning, operations management and marketing skills. I knew an MBA program would teach me to think about business and help me adapt my military skills and experiences to a business context.
Ivey's case-based methodology was one of the key decision-making factors for me in choosing to pursue Ivey for my MBA. Coming from a military background, I wanted to learn in an environment that encourages discussions and debates; through cases, we not only study academic principles but also how they apply in the context of many firms and industries.Contributing to the rich classroom discussions is an achievement in itself. But getting to know everyone in my cohort and appreciating the diversity of the class is my biggest achievement at Ivey so far. The school really focusses on bringing in students from all walks of life together and this reflects in the discussions in every class.
Even though it is a one-year course, every second at Ivey is a unique learning opportunity. For example, I am the President of the Operations Club at Ivey. The club allows me to combine my passion for operations with knowledge from SMEs. We are fortunate to have individuals with in-depth operations knowledge and experience as our members and we thrive to leverage these in house resources. Collaborating with some of the best minds at Ivey through this club has been an incredible experience.
Ivey's Class of 2020 is motivated and determined to change the world for the better, and the school with its strong academic curriculum and extensive alumni network, is enabling us to do so.
Education
Bachelor of Business Administration (Symbiosis Centre for Management Studies Pune)
Additional Information
President, Operations Club
Industry: Business
MBA '20
Ivey Business School
Prateek Chhikara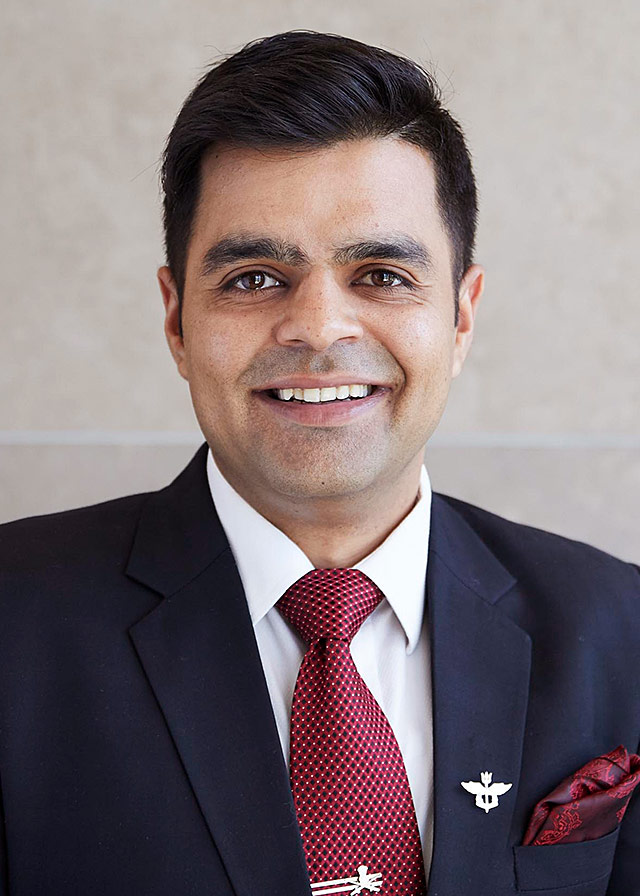 Instructor, National Security Guard
Pre-Ivey: New Delhi, India
New Delhi, India