Following my undergrad in Chemical Engineering at the University of Toronto, I spent six years working in various roles within supply chain management – first in the Unilever Future Leaders Program (UFLP) rotating between operational roles in sales, customer service, manufacturing, and logistics; and, later in a strategic capacity at the Hudson's Bay Company (HBC) consulting on large transformational e-commerce projects. I chose to do an MBA to complement my technical experience and hone my leadership skills to allow me to contribute meaningfully to a broader range of industries and functional areas.
The decision of taking a break from my career was a tough one, and I knew if I decided on doing an MBA, it was only going to be at Ivey. The three key factors that helped my decision were the strong and supportive alumni network who are always willing to pay it forward; the case-based approach that provides unparalleled practical learning; and, the quality, calibre, and diversity of the students and staff. Ivey is made up of unique leaders who have the drive to be the best version of themselves, and a passion to change the world for the better. I feel fortunate to be part of the Ivey MBA Class of 2021 and learn from my talented classmates, as well as add to their learning experience through my perspectives.
COVID-19 sent us all into a tailspin four short days after the start of classes. It was like navigating a case…how will you react and what decisions will you make to get yourself out of this situation? I feel proud to see how we, as a cohort, along with the faculty, have been so resilient and have worked together to help each other thrive in this unprecedented environment. The virtual classroom has enhanced our learning experience as professors have found creative ways of engaging the class. We have found fun, and unique ways to stay connected with each other, such as virtual yoga classes (still cannot do the downward dog!), Zoom pong and virtual dance parties. Creativity has no limits here at Ivey and we challenge you to make the experience a memorable one for you and your classmates, pandemic, or no pandemic.
Additional Information
President, Ivey Operations Club
Ivey Consulting Club
Ivey Technology Club
Women in Management Club
Pre-Ivey Residence
MBA '21
Ivey Business School
Sana Zafar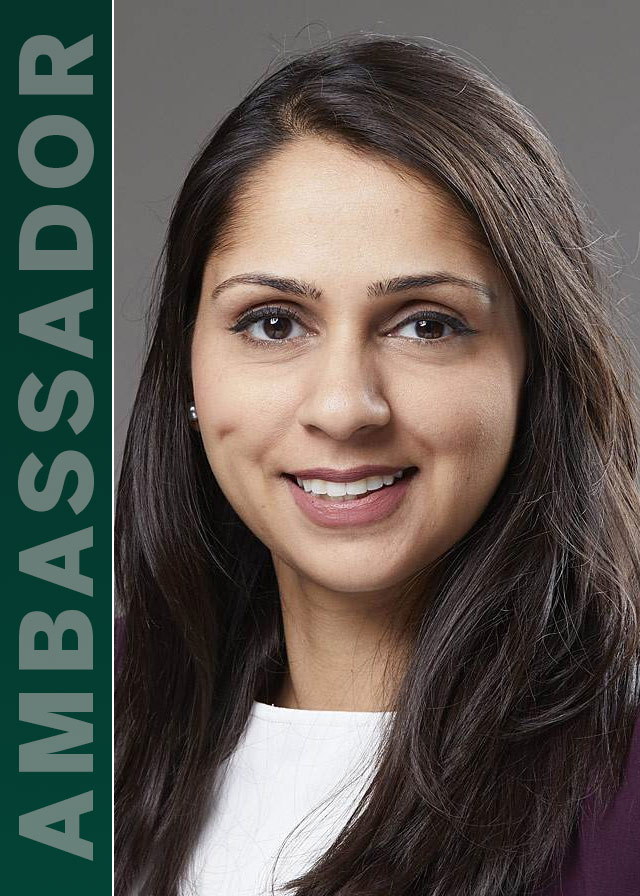 Qatar