I started my professional career with the Graduate Rotational Program at Standard Chartered Bank, one of the world's leading financial institutions. During the seven years with the bank, I worked with multiple functions including Wealth Management, Internal Strategy and Business Planning, and Product Management in roles spanning across Pakistan, Africa, and the Middle East. In my last role, I was based in Dubai, UAE and was working as a Senior Product Manager responsible for the bank's co-brand propositions.
In quest of improving my professional and personal capabilities further and to prepare myself to assume future leadership roles in the business world, I felt it was the right time to invest in myself by pursuing an MBA. While I had been looking at numerous programs, the Ivey MBA was certainly on the top of my list for Canada due to its case-based learning, internationally acclaimed faculty, and strong alumni network.
In hindsight, joining Ivey was a great decision and the program has far exceeded my expectations thus far. The curriculum is enriched with an all-inclusive training in critical subjects and its unique case-based approach perfectly simulates real-world business complexities. This approach not only enhances one's core business competencies but also helps in developing a more structured and practical approach to management. The entire learning journey is enhanced with the exceptional quality and diversity of candidates. With every student bringing in distinct experience and expertise, the program provides exposure to varied perspectives and approaches to problem solving.
Going back to school after a seven-year hiatus was undoubtedly stressful. However, within no time I became part of the Ivey family — one that goes the extra mile to help you do your best not only in academics, but also outside of classroom. I saw my classmates with strong backgrounds in Finance offering optional tutorials before finance exams, and others conducting mock interviews to prepare each other for the upcoming recruitment season. Though the program gets extremely challenging with regular case discussions, simulations, and 24-hour reports, the Ivey family helps you sail through. Additionally, the Ivey alumni participate actively and the faculty and the career management team is always available to provide guidance and support.
Such is the culture of this MBA, where everyone at Ivey, be it your classmates, school management, faculty or alumni, is invested in your success. Ivey has groomed me significantly through providing new learning opportunities every day, and I am excited to see how much more I will learn and build from my remaining months at this school.
Education
BSC Honors in Economics - Lahore University of Management Sciences, Pakistan
MBA '17
Ivey Business School
Shahmir Anjum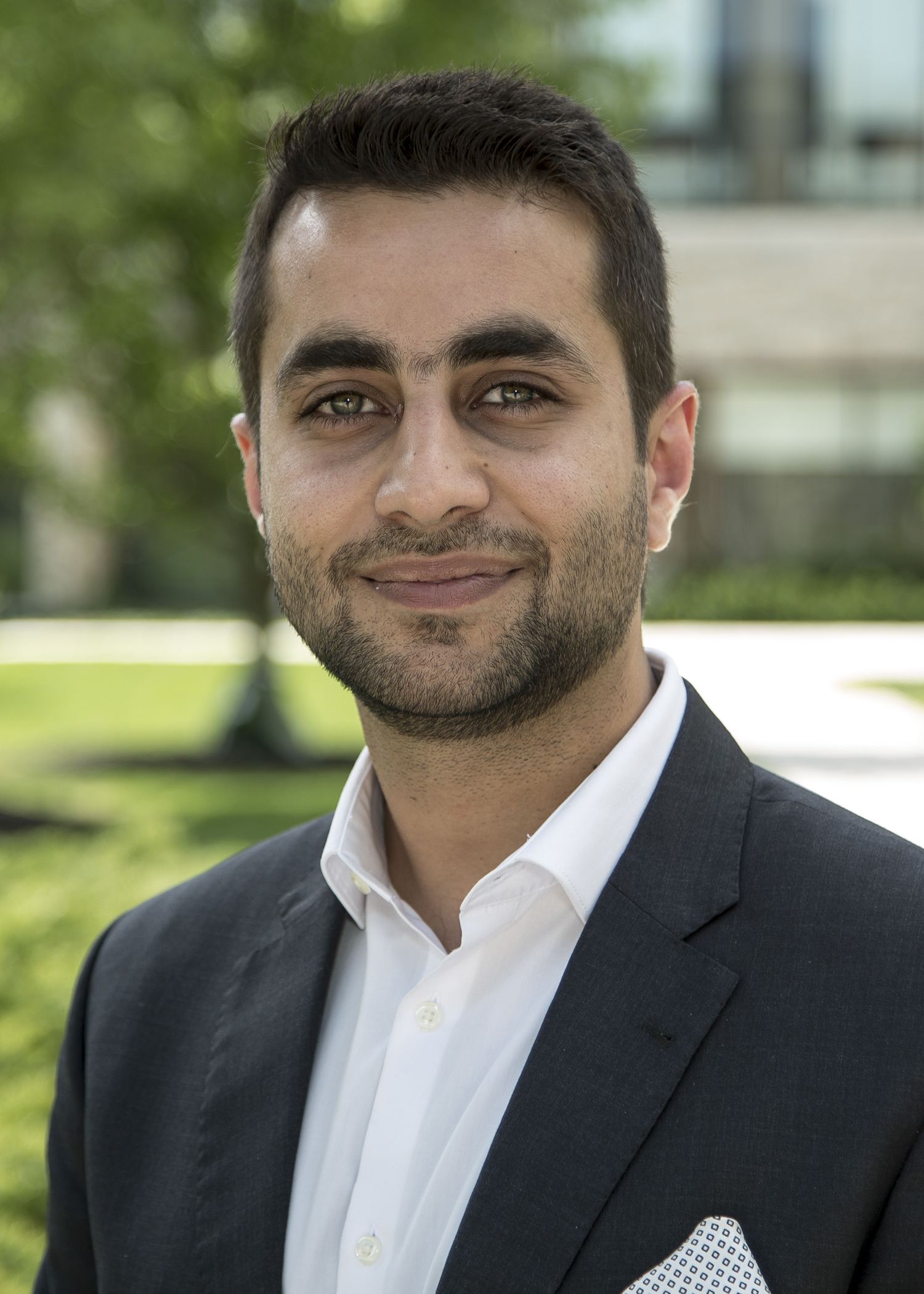 Islamabad, Pakistan