Growing up in Lima, Peru, I was very interested about how businesses worked. This is one of the reasons why I studied economics in my undergrad, trying to understand the different relations inside the economy and how the expectations of people can change the course of the market. Later, I joined a multinational infrastructure Brazilian company that allowed me the opportunity to learn and grow inside the company. While working there, I experienced different cultures given the broad presence of the company within Latin America and Brazil.
The exposure to different cultures and different perspectives was the main reason I decided to pursue an MBA. Also, I wanted an MBA in English to take me out of my comfort zone as a native Spanish speaker. Even thought I had a strong finance background, I was really scared to apply to a competitive MBA program. Struggling with the GMAT and the application process were the first challenges that I faced. However, the Ivey recruitment team guided me through the process, giving me the courage that I needed to go for it. At the end, all the struggles were completely worth it! During my time Ivey so far, not only have I fallen in love with the case method, which gives me experience tackling real business challenges, but I also fell in love with the people. I have had the opportunity to meet people with different perspectives, who come from different cultures and backgrounds. Now at Ivey, I am part of a community that supports each other. Together, we have celebrated Day of Pink and Eid, raised money for the victims in the Sri Lanka attacks, and so much more.
My advice for anyone trying to apply to Ivey is: first, do not be afraid to do it and be confident in yourself! Second, you will not regret it, I can guarantee you that for sure!
Education
Bachelor of Economics (Universidad de Lima)
Additional Information
Forté Fellow
Social Impact Senator
Industry: Economics
MBA '20
Ivey Business School
Silvia Olano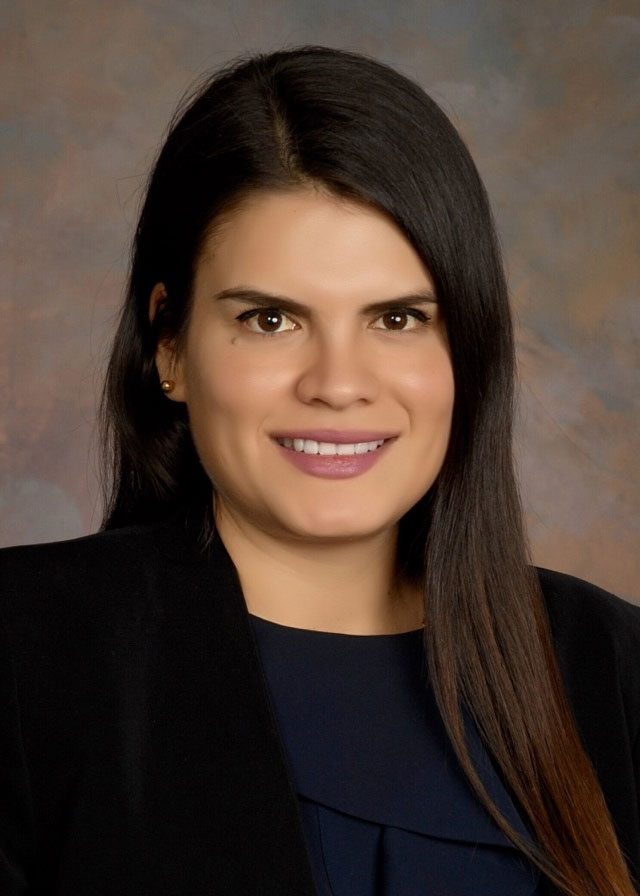 Head of Finance, Odebrecht Peru
Pre-Ivey: Lima, Peru
Lima, Peru