I have a background in the financial services industry covering multiple roles in my seven years of work experience. I started off as an external auditor with PwC, Singapore. In this role, I worked with clients of various sizes from different industries and gained deep knowledge and insights into their operations and the key risks associated with each of these industries. Post PwC, I joined DBS Bank as a financial analyst responsible for internal financial reporting and analysis for the corporate banking segments. My next move was to mainstream corporate banking as a Relationship Manager leading a team of five associates. This role was truly transformative in my journey as I was able to leverage my prior experience as an auditor to understand our client's business and create financial solutions that helped them achieve their goals.
Having gained a fair bit of work experience, I felt that it was time to take the next leap in my career. I knew the best way to do so is to not only further my education but also to do it at a school that is renowned for building and nurturing great business leaders. My work experience had been confined to Asia, so I also wanted to broaden my horizons and experience life in a different part of the world. Canada was the perfect choice due to its merit-based immigration system, and the welcoming culture of its people!
I had made up my mind that Canada was the perfect place to be as it provided the right mix of opportunities to grow while making the transition process seamless through the relatively simple student visa or permanent residence application processes. The next question on my mind was, "Alright! So now what? Which is the best school that will enable me to convert my aspirations into reality?" After connecting with a lot of recent MBA students and those working in the financial industry in Canada, it really boiled down to Rotman and Ivey as these are the top-rated MBA programs in Canada. Selecting between the two was easy for me as I wanted to complete my MBA in the shortest time possible and be back in job market. Ivey also had a significant edge over Rotman owing to its legendary Career Services and Case-Method Learning.
I believe I was selected by the admissions committee for the wealth of experience I had in the financial services industry, and for the slightly rare combination of an Indian having Singapore work experience. Of course, during the interview process they also look at important factors, such as the potential cultural fit at Ivey and the reasons why the prospective student believes that Ivey is the right choice for them. Ultimately it boils down to selecting candidates Ivey believes will add most value to the program and vice versa.
COVID-19 was totally outside of the syllabus! There is no way any one of us could have anticipated this or prepared for it. The biggest learning outcome for me has been that we sometimes underestimate our resilience to overcome difficult situations. At Ivey, the students are like an extended family who are ready to support each other and help during challenging times. This has made our journey together so much easier in the past five months. Although, we could not meet each other physically, we all stayed in touch through online calls and events, such as the weekly wine nights. A silver lining that has emerged from the COVID-19 pandemic is that I believe all of us at Ivey have been given a crash course in how to manage and emerge from the most unexpected situations!
Additional Information
Pre-Ivey Residence
MBA '21
Ivey Business School
Sunit Ghosh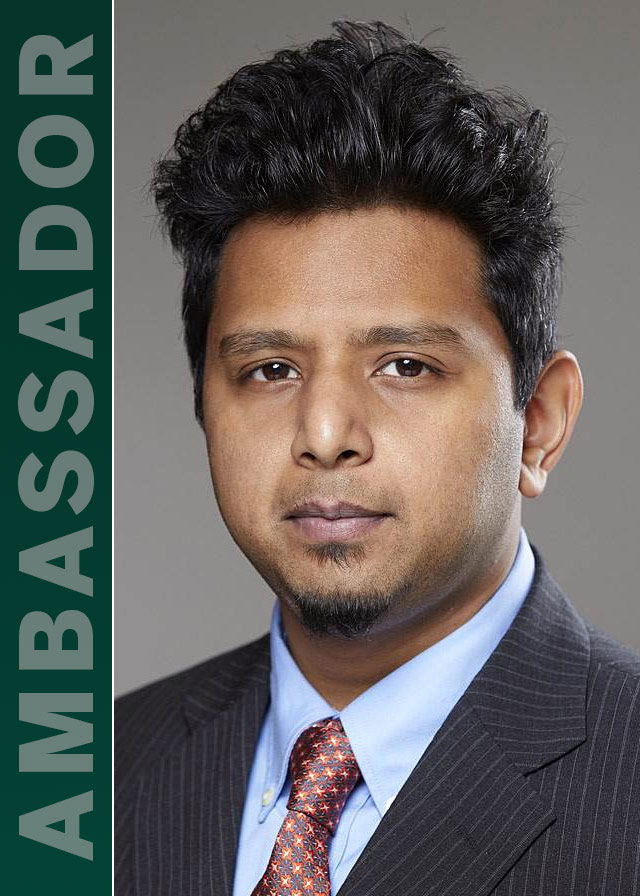 Bangalore, India