I graduated from the National Institute of Fashion Technology (Mumbai, India) in 2012, and have worked in the fashion retail space for the last eight years. I began my career as a Management Trainee at the Landmark Group, where I fell in love with product and retail.
Prior to Ivey, I worked with Tommy Hilfiger, where my role allowed me to build on the brand's footprint in India and Sri Lanka with respect to product assortment and brand penetration. This experience taught me a lot about working with different cross functions, and innovating and reimagining the way a consumer perceives the brand, all the while staying true to the essence of the intended experience.
I loved my scope of work and the challenges of the dynamic retail market, but I wanted to explore a new geography, while also transitioning to brand management or brand experience. As well, I realized I needed to diversify my skill set and open up to learnings in other sectors of the business, which is why I decided to pursue an MBA.
While researching MBA programs, I first focused on shortlisting a country. Canada, being diverse and progressive, won this round with ease. I then started looking at universities in Canada and arrived at Ivey because of Case-Method Learning, the one-year program, and the tight knit alumni network. I also wanted an opportunity to build a strong network with my classmates, which Ivey's class size allowed me to do. Ivey thrives on diversity, and as an MBA Candidate, I see this in real-time during our case-based classes where my classmates speak about their experiences in different industries, across geographies.
The MBA experience was not what we dreamed of. With just a few days of in-person classes, school was called off as the pandemic had taken over daily life. A lot of us didn't know what to expect out of the rest of the program, and uncertainty was the new normal. However, everyone went out of their comfort zones and re-constructed the situation to make the most of it. Academically, we now had the opportunity to hear from global leaders on their reaction to the crisis through the Teachable Moment Series.  Socially, the class found ways to connect over wine nights, game nights and yoga mornings – all over Zoom. COVID-19 has taught us how to adapt to situations unthought of and forced us to make meaningful connections through the virtual network.
The 'Class of COVID-19' has shown strength and positivity despite the uncertainty served to us. I'm excited to see what's in store for us with the rest of the program and could not be happier to have made the decision to pursue my MBA this year.
Additional Information
Vice President, Marketing & Sales Club
Consulting Club
Operations Club
Finance Club
Sustainability Club
Cannabis Club
Sports Club
Yoga Lead (Virtual and In-person)
MBA '21
Ivey Business School
Vinesh Chawla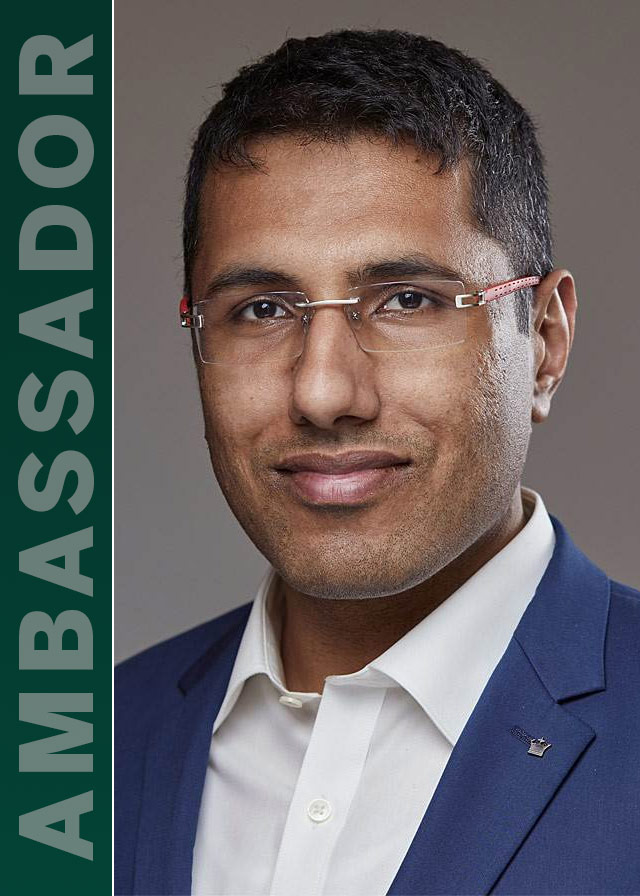 India