Five different countries, and four different industries, you could say my journey before Ivey was full of adventure. I started my career with Reckitt Benckiser's leadership rotational program in Asia, where I did two fun, yet challenging, rotations in digital marketing and brand management for Durex and Dettol, two of the leading brands of Reckitt Benckiser.
Inspired by my international experience, I took a plunge and decided to turn my passion for cooking and cultural fusion into a full-time career, by founding the first authentic Asian cooking school for foreigners in Beijing, China. But, after one year of hard work and painful struggles, I finally admitted the failure of my business. Later, I joined Lenovo as the Worldwide Alliance Marketing Manager of its most highlighted gaming PC business segment. In 2018, I moved to Toronto and worked at a boutique marketing agency as a strategist for Shaw Business, CIBC, and other Canadian brands.  
As a newcomer in Canada, I realized the importance of a strong and extensive network to further advance my career, and an MBA would be a great way to achieve it. The reason I chose Ivey was primarily the Case-Method Learning. My previous campus visit to Ivey convinced me the Case-Method Learning would allow me to learn in the most efficient and engaging approach. Also, Ivey's values give rise to a uniquely community-oriented environment, making the program my top choice.
In Ivey's community, everyone contributes value to the cohort in their own distinctive way. I'd like to think the Admissions committee chose me because of my unique cultural background, and unconventional career path. Besides my professional life as a marketer, I am also a passionate volunteer with 21-years experience in social skill training for autistic children. I think my experience in community service also aligns with Ivey's value of dedication to positive social impact, as well.
If there's one lesson COVID-19 has taught us, I would say it is positivity. Despite all the difficulties and challenges, we have adopted the perspective of always focusing on the silver linings. It's absolutely tough to be forced to adapt to online learning and online socializing, but we are also offered a live lesson to observe and study real-life business cases during the uncertainty, and to ultimately test and improve our adaptability and resilience. Living through the disruption of the pandemic, our cohort has bonded in a special way. I'm sure years from now we will look back and share some good laughs about the fun experience we had on Zoom.
Additional Information
VP, Cannabis Business Club
Pre-Ivey Residence
MBA '21
Ivey Business School
Yoga Huo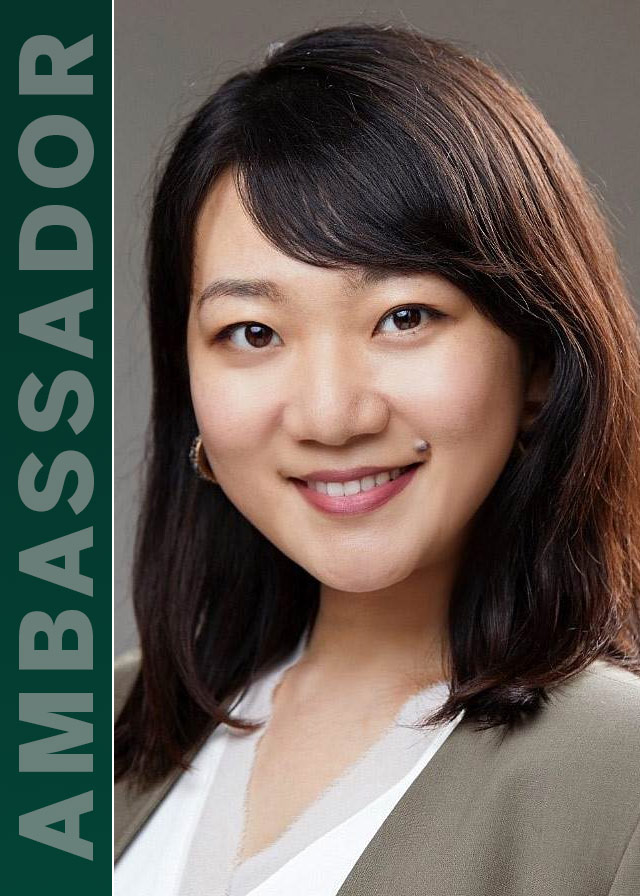 Tianjin, China