Armed with an analytics toolbox from my education in Industrial Engineering, I entered the fascinating world of data analytics. In a consulting role at Mu Sigma, I appreciated the value of structured problem-solving skills because it enabled me to translate data into compelling business narratives for multiple Fortune 500 clients. Meanwhile, the CFA program triggered an interest in banking, and, as a next step, I joined Citigroup to influence the strategy of North American Credit Cards business from close quarters. Subsequently, I realized the high-impact business problems were increasingly becoming interconnected and focusing on the bigger picture would help me navigate through these interconnections. Thus, an MBA became a natural next step for me as it could help me internalize the nuances of globally-run businesses and further explore my areas of interest in a highly-resourceful environment.
I started my MBA research process by identifying the top three personal considerations: Geography, duration, and culture. I ensured that I collected the right information from webinars, coffee chats, current students, and alumni. I found a natural fit with the depth and pace at which businesses operate in North America. Moreover, the welcoming nature, stable political environment, and cultural diversity made Canada my top choice. Apart from being a low-opportunity cost alternative, a one-year program appealed to me because I saw the year after graduation as an opportunity to experiment with my interests in the real world. Finally, I focused on understanding a school's culture since it influenced everything from curriculum to faculties, and from class size to diversity of the cohort.
The Ivey MBA aced my three considerations. Each member of the Ivey community stressed the School's focus on collective success, collaborative spirit, and intellectual rigor. These values, along with the opportunity to meet multi-talented individuals from more than 25 countries, made the Ivey MBA my preferred choice. Ivey's admission process aptly evaluated my professional success, personal values, and community involvement. The admissions team went the extra mile to set me up for success by providing crystal-clear guidance on each step of the process. I believe I was selected because I could demonstrate three key factors: Genuine value-addition of an MBA, commitment towards excellence, and willingness to learn, unlearn and relearn.
Our class continues to shine and take pride in being at Ivey. COVID-19, instead of fueling anxiety, has transformed us into true collaborators, smart innovators, and virtuous leaders. For instance, a lack of physical set-up is not a barrier as we encourage everyone's participation and ensure meaningful contributions during our online case-study discussions. From online yoga sessions to virtual wine-nights, fascinating improvisations are constantly implemented by my classmates to ensure that our out-of-class experience is joyful. Finally, each one of us has evoked the true leader within us by calmly navigating through ambiguity and redefining success. As a result, I am daily inspired by the mutual respect, positivity and resilience my classmates have demonstrated. The Ivey experience continues to generate proud memories I will celebrate and cherish forever.
Additional Information
Assistant Manager, Global Decision Management - Citigroup
Manager, Corporate Strategy – ZestMoney
Clubs:
Cofounder MBA FinTech and Blockchain club
Tech, Finance, and Investing clubs
MBA '21
Ivey Business School
Zen Jain, CFA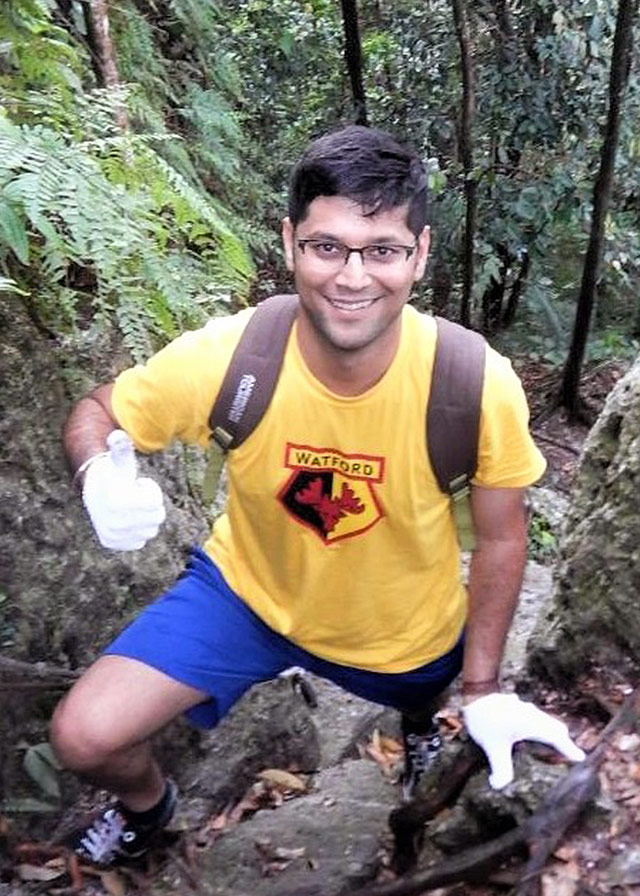 Nagpur, India