Limitless Opportunities
As a country with a top-tier education system and thriving with economic and cultural diversity, Canada is the ideal location for students looking for a unique MBA experience with limitless opportunities.
Why Canada
MORE TOP BUSINESS SCHOOLS
Businessweek lists the best business schools outside of the USA. One-third of those programs listed are consistently Canadian business school programs.
ECONOMIC STABILITY
When compared to the USA and UK, we are a less expensive country to live/study, have higher GDP growth, and lower unemployment. It makes financial sense to choose Canada as your destination of study.
WELCOMING ENVIRONMENT
Immigrants to Canada are encouraged to maintain their identity. In fact, we rank third out of 31 countries in Europe and North America on how well we grant equal rights, responsibilities and opportunities to immigrants. (Migrant Integration Policy Index).
HIGH QUALITY OF LIFE
The standard of living in Canada is amongst the highest in the world. We consistently rank in the top five on the United Nation's Human Development Index, which measures life expectancy, literacy, education and standards of living for countries worldwide.
OPPORTUNITIES TO WORK
International students can turn their study permit into a work permit immediately after graduation. Unlike the USA or the UK, students who complete a degree in Canada are able to remain and work here for up to the length of the study program.
Moving to Canada
Moving to Canada can be an exciting experience. There's a lot to prepare for before you leave, and a lot to consider when you arrive.
Learn more about moving to Canada
Admission Criteria for International Applicants
In addition to meeting the minimum admissions criteria for all candidates, international applicants are also required to demonstrate a strong level of English proficiency which can be done by either post-secondary education at an English speaking institution, or significant work experience in an English speaking environment. Alternatively, candidates must successfully complete an English language proficiency test. Ivey accepts:
TOEFL (minimum internet-based score of 100)
IELTS General OR Academic (minimum score of 7)*
MELAB (minimum score of 85)
PTE (minimum score of 70)
Further detail on these tests is available from the British Council and English Language Institute.
*General IELTS test is recommended by Canadian Immigration.
International applicants who are admitted to Ivey will also be required to submit the following documents upon, or prior to, their arrival:
One copy of their original diploma
One official certified transcript from each foreign institution with English translations
All international applicants are strongly encouraged to apply no later than the Round 4 admission deadline to allow sufficient time for Study Permit/Student Visa processing.
Financing for International Applicants
Scholarships and Awards
Applicants to the Ivey MBA Program will be considered for merit-based awards and scholarships. Most of these awards and scholarships are available to international students. Applicants must complete the financial aid section of the online MBA admission application. There is no separate application for individual scholarship consideration.
International candidates of exceptional quality are automatically reviewed for admission awards ranging from $10,000 to half tuition. Candidates will be assessed on academic merit and leadership qualities demonstrated through education, activities and work experience. Candidates who are selected to receive a scholarship or award will be notified at the time of the admissions offer.
Ivey Global Leader Award
The Ivey Global Leader Award recognizes high-performing candidates who have demonstrated leadership potential in their previous experience and who will bring valuable international perspectives to the classroom environment. We have ten Ivey Global Leader Awards available at a value of $50,000 CDN each. You must have been born outside of Canada and be residing in Africa, Asia, Europe, South America, or the Caribbean at the time of application. You must also meet our academic admissions standards (GPA and GMAT) as well as demonstrating strong performance in the admissions interview process. Recipients will be determined by the admissions committee.
International Student Loan Opportunity with Libro Credit Union
Must be invited to apply.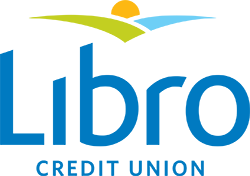 The MBA Admissions Committee selects a limited number of qualified incoming International MBA students the opportunity to apply for a LIBRO Credit Union loan. Selected students will be notified at the time they receive an offer of Admission to Ivey's MBA Program. The Admissions Committee will select students based on academic merit, demonstrated leadership potential, and financial need.
Ivey has partnered with LIBRO Credit Union to offer a non–co-signed loan opportunity for a limited number of qualified incoming international MBA students. This loan program does not require a Canadian co-signer. Specific information will be made available to eligible candidates.
Prodigy Finance
Prodigy Finance is an additional option to assist our international students in financing their MBA. If you have explored all financing options and still have a financial gap to financing your MBA, you can explore this option on Prodigy Finance's website. 

The application should take between 30-60 minutes to complete and Prodigy Finance will determine your eligibility in approximately 48 hours. It is important to understand that this application and loan process is managed solely by Prodigy Finance and the School does not play a role in the terms or eligibility decisions.
Standard Loan Options
We encourage all international students to investigate all sources of funding within their home country, including government and private loans. International students who do not yet have permanent residency status, but do have a strong Canadian cosigner may consider a loan with TD Canada Trust. 
Other Resources for International Student Financing
There are many additional sources that international candidates should explore for external financing options. Helpful resources include:
*Canadian embassies sometimes administer scholarships to students such as the Commonwealth Scholarship, or others that result out of agreement between Canada and another country.
Contact Us
Each candidate's financial situation and application profile is unique. We encourage you to contact us if you have any questions about options for financing your MBA or would like more information. Or, download our Financial Aid brochure.
Email: finaid@ivey.ca
Phone: 1 (519) 850-2520