Ivey is committed to making a meaningful difference in addressing discrimination, racism, and inequality.

Learn more

on our renewed commitment, including actions and how to get involved.
Ivey thrives on diversity
Ivey is a thriving community of students, faculty, staff and alumni from a wide array of racial, ethnic, religious, cultural and sexual orientations. The Ivey classroom is made up of exceptionally-talented students and faculty – all from a diverse range of educational, professional and cultural backgrounds. We actively recruit to make this diversity possible.
On this page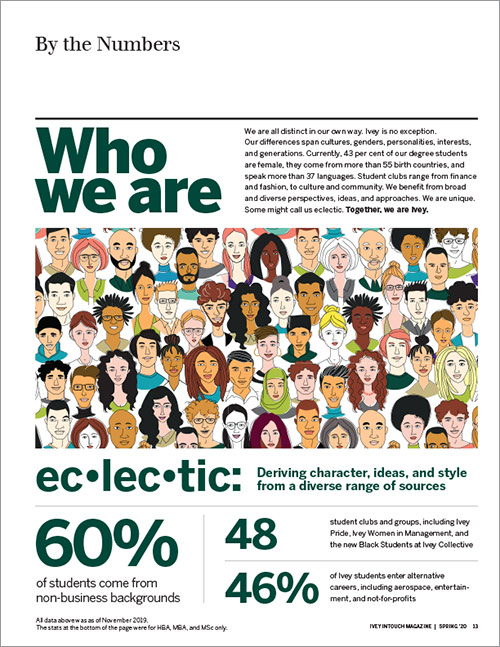 Read about the diversity of Ivey's student body in this article from the Spring 2020 edition of Intouch magazine.
Diversity in the classroom
Ivey attracts some of the most talented young professionals from all over the globe. In addition to their diverse cultural and geographical backgrounds, the quality of professional experience that students bring to the classroom consistently raises the bar for the learning environment and student success year-over-year.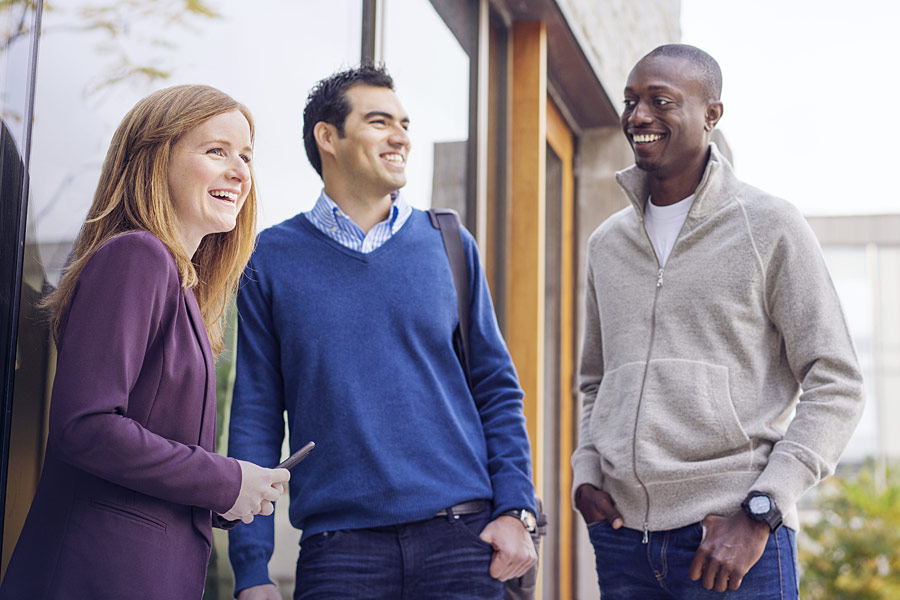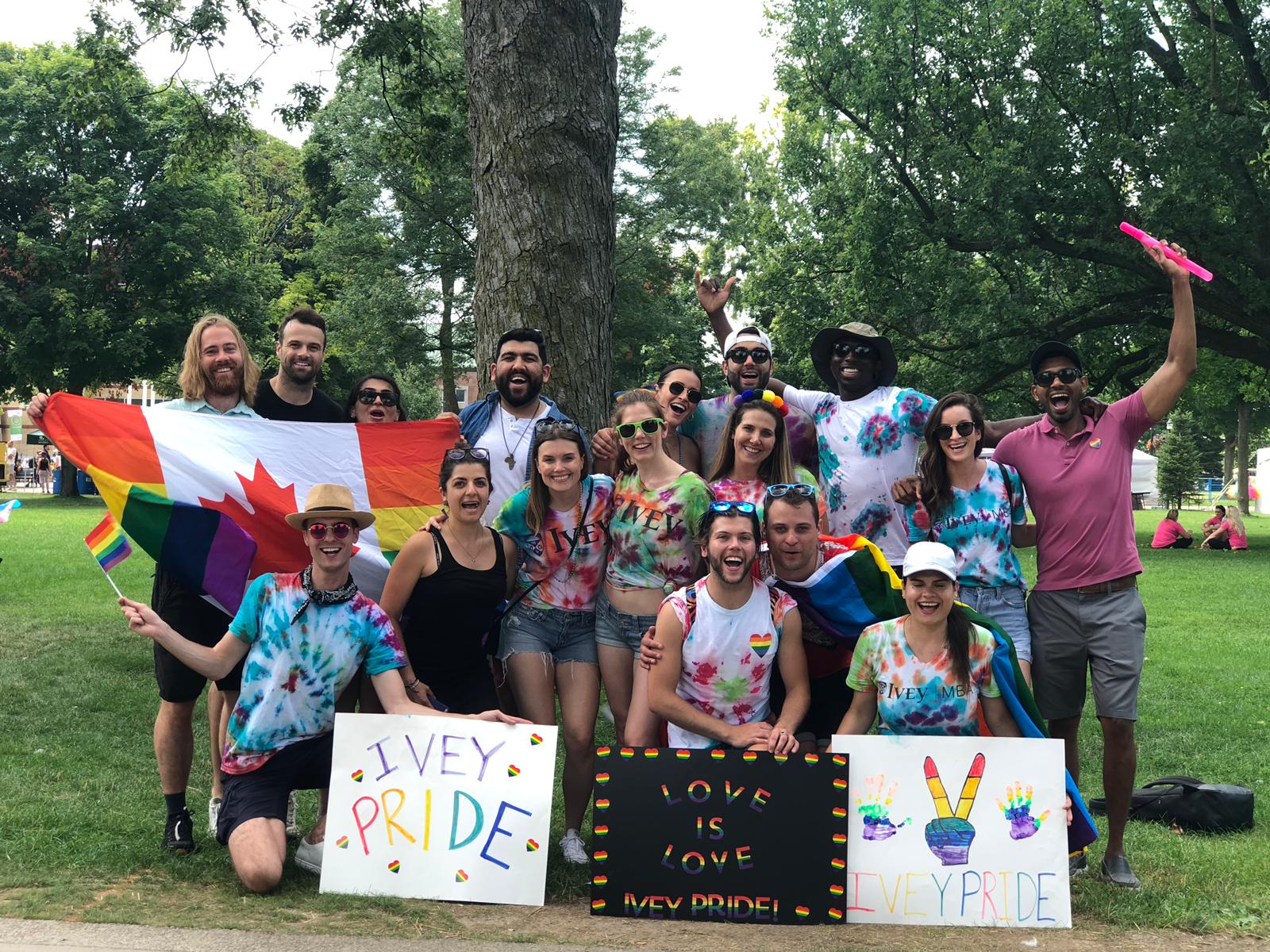 Diverse interests
A vital element of the Ivey Experience is found in the energy, creativity and initiative of our student-led clubs. These clubs highlight the diverse interests of the Ivey student body.
We are proud to have more than 40 student clubs and groups across all interests and programs, including Ivey Pride, Ivey Women in Management, and the Black Students at Ivey Collective.
Career diversity
An Ivey degree is versatile and valuable across multiple industries. Outside of the more traditional career paths post-Ivey, graduates pursue careers in a variety of industries.
Ivey's employment reports provide valuable information to prospective students on the career success and preferences of our recent graduates.
Women's Initiatives
Ivey partners with external organizations and has created its own initiatives to accelerate the advancement of women leaders and promote gender equality in business and society.
Forté Foundation
Forté Foundation is a non-profit consortium of leading companies and top business schools working together to launch women into fulfilling, significant careers through access to business education, opportunities, and a community of successful women. As a business school sponsor, we are part of the Forté Fellows Program, created with the intention of increasing the number of women applying to and enrolling in MBA programs.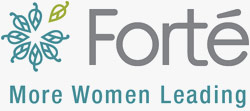 Women's Leadership and Mentoring Program (LAMP)
LAMP is an initiative of the Ian O. Ihnatowycz Institute for Leadership that provides resources, network opportunities, and mentorship experiences to help empower, develop and advance women leaders.
Program Objectives:
To provide resources and events to Ivey students and to the public, private and not for profit sector that address the experiences of women within the professional realm, especially in relation to leadership and leadership roles;
Provide forums for women to share knowledge from a gendered and intersectional perspective;
Create networking opportunities for students with successful and influential women in leadership roles;
Run workshops and events to broaden the scope of participants' knowledge and strengthen their network;
Provide an opportunity to gain valuable insight into the experiences of women in various sectors;
Learn from successful and experienced women leaders; and
Prepare MBA mentees for the successes and challenges of the Canadian leadership environment.
Ally initiatives
Our mission is to make Ivey a more inclusive community through promoting diversity in all its forms and advocating for equitable change. There are both faculty, staff and student Ally initiatives at Ivey.
Student clubs
Ivey's MBA LGBTQ2+ student club is an affiliate of Reaching Out MBA (ROMBA), a global initiative that educates and connects LGBTQ MBA students and alumni. Ivey students have access to ROMBA's vast network, giving students a stronger connection with LGBTQ2+ MBAs from around the world.
LGBTQ2+ Leadership Award
Recipients of this award will have demonstrated leadership and engagement within the LGBTQ2+ community as an active member or ally, and seek to become professionals who will lead the way to equality in business education, in the workplace, and throughout society. The scholarship is awarded upon acceptance.
Indigenous support
Land acknowledgement
Ivey respects the Original Peoples of the territory upon which our facilities are located, and is committed to building on its relationships with and responsibilities to Indigenous communities
Indigenous Land Acknowledgement
Indigenous Student Centre
The Indigenous Student Centre(ISC) supports Indigenous students in reaching their highest potential. We do this through a culturally-responsive space, programs, and services that honour Indigenous cultures and languages. We also foster Indigenous presence and inclusion, and increase Indigenous access, engage Indigenous communities, and facilitate transition, retention, graduation and advancement of our Indigenous students.
Kenneth R. Good Family Indigenous Student Award
All HBA 1 students who self-identify as Indigenous* Learners, will be considered for the Kenneth R. Good Family First Nations Student Award. The award, valued at $7,000, is granted annually to an Indigenous HBA student, based on academic performance (minimum 70% average). This award was established by a generous gift from the Late Kenneth R. Good (HBA '53) and the Good Family.
Indigenous Entrance Scholarships
All admitted applicants to Ivey's MSc, MBA, AMBA, and EMBA programs, who self-identify as Indigenous* Learners, will automatically be considered for one of five Indigenous Entrance Scholarships per year, valued at up to $10,000.
*Indigenous refers to the Original People of Turtle Island (North America) including First Nations, Metis and Inuit people of Canada as well as Native American, Native Alaskan, and Native Hawaiian people from the United States.
LEADER Project
In 2018, LEADER partnered with the Ivey's Dean's Office to explore the opportunity to offer our programming in Canada's Indigenous communities.
Diversity and inclusion news